Disruptive Design Looks For Design Ideas For Chicago's Next Generation Of Affordable Housing
1/9/2019, noon | Updated on 1/9/2019, noon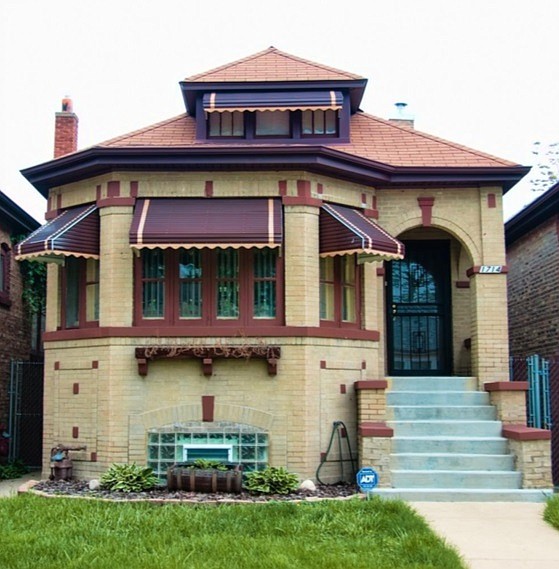 Disruptive Design Looks For Design Ideas For Chicago's Next Generation Of Affordable Housing
By Katherine Newman
Submissions are being accepted from now until Jan. 31 for the Disruptive Design competition which is calling on architects, designers, students, and those invested in urban development to create innovative ideas for a new owner-occupied affordable housing design. The competition will conclude with the construction of a buyer-ready prototype of the winning design.
"Disruptive Design is in place to find the next iconic family home that is affordable for young families and working families. We are trying to find the next Chicago Bungalow, something that is iconic. We are looking for something that works for today's families, is updated, and makes really smart use of the space by creating an affordable design," said Sarah Brune, manager of innovation and public policy for Neighborhood Housing Services of Chicago, Inc.
Disruptive Design is a design competition that is seeking to address the challenges that are associated with designing and building affordable, owner-occupied housing. The competition was initiated by the Chicago Housing Policy Task Force which is a diverse group of organizations, including Neighborhood Housing Services of Chicago, Inc, that are invested in creating affordable housing in Chicago, according to the Disruptive Design website.
"NHS Chicago is an organization focused on affordable home ownership. We are a non-profit lender so we provide mortgages for a lot of first-time buyers but also buyers on their second or third home," said Brune. "What we are targeting with Disruptive Design is the area median income, so that is a family of three making about $70,000 a year," said Brune.
When creating their submission for Disruptive Design, designers must find a way to decrease the cost of construction for a single-family home, provide a flexible and innovative design that respects and compliments existing neighborhood architecture, incorporate a wealth-building component like a live-work space or an income unit, increase accessibility and options for aging in place, and all designs must have a purchase price lower than $250,000 (or $350,000 for two units) which is affordable to a family of three making about $75,000 per year, according to information from Disruptive Design.
The two neighborhoods that designers will be creating homes for are Bronzeville on the south side and Humboldt Park on the north-west side.
"This home is for modest income people looking for their first home. We just weren't seeing the type of products out there that these buyers are looking for so we are hoping that we can find some new and innovative ideas through this competition," said Brune.
Participants should submit initial designs by the end of January, from there five finalists will be chosen and a series of community meetings will be held to receive feedback on the designs. From March to April the finalists will develop fully rendered plans for their homes and once again residents will be invited to provide feedback. In June, one finalist will be chosen as the winner, have their home constructed, and receive an additional $20,000 prize.