National Calendar Fundraiser for Historically Black Colleges and Universities, (HBCUs) Features Prominent African Americans
1/2/2019, noon | Updated on 1/2/2019, noon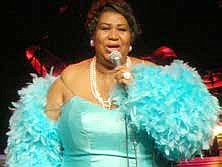 National Calendar Fundraiser for Historically Black Colleges and Universities, (HBCUs) Features Prominent African Americans
You'll never know where you're going, unless you first know where you've been. With Black History month rapidly approaching, you can make 2019 an exploration of the richness of the African American community through, "Our History Today, An African American Journey."
The calendar and resource guides are produced by the Chicago-based company, The Educational Network and features hundreds of key Black History facts while also highlighting the accomplishments of currently notable African Americans.
This year's collector's edition features fullpage profiles of prominent African American trailblazers in politics, education, sports, business, media and film/television. Some of this year's notables include music legend Aretha Franklin, Milwaukee Bucks player Sterling Brown, co-host of TV shows The View Sunny Hostin, and the founder of the City of Chicago, Jean Baptiste Point DuSable.
The resource guide section of this product details more than $700,000 in scholarship opportunities for students of color. This product is also the only national calendar fundraiser for Historically Black Colleges and Universities, (HBCUs).
The calendar serves as a national fundraising vehicle for Historically Black Colleges and Universities (HBCUs), showcases 12 such institutions, and lists nearly $1 million in available scholarships.
Since its inception in 2006, the product has raised more than $400,000 for HBCUs.
The Educational Network also recently announced the new release of the Multicultural Student Resource Guide which will highlight the accomplishments of leaders from communities of color around the World.
This year's inaugural edition features prominent leaders in varying industries such as civil rights activist Cesar Chavez, Associate Justice of the U.S. Supreme Court Sonia Sotomayor, American engineer and former astronaut Ellen Ochoa, and American figure skater Michelle Kwan.
Additionally, hundreds of facts and web sources have been recorded and are available instantly online through their first ever scannable QA learning codes which are available on every page.
The Educational Network has also developed an online K-12 lesson plan system for teaching Black History and Multicultural Studies in the classroom. This Common Core-aligned program is currently being used by teachers in several school districts across the nation.
"Across the nation, there's been a decline in high school graduation rates – especially, among minority males – which may correlate to the lack of positive, accomplished role models and knowledge of black history," says Tracey Alston, founder of The Educational Network.
"Understanding that our youth will never know where they're going until they first know where they've been, our 2019 Black History Calendar celebrates the amazing contributions – past and present – that our people have made to numerous industries, the nation and the world."
The "Our History, Today! An African American Journey" calendar is available for purchase while supplies last at: www.
BlackHistoryHBCU.com. For more information about any of these products, please contact The Educational Network at 312-470-0270.