Award-Winning Violinist Releases Music By Black Composers Project
2/27/2019, noon | Updated on 2/27/2019, noon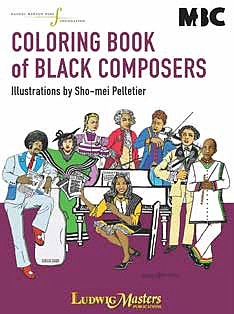 Award-Winning Violinist Releases Music By Black Composers Project
BY KATHERINE NEWMAN
Growing up in Chicago and studying violin, Rachel Barton Pine was surrounded by music that was created by black composers. She also knew more about black composers than kids her own age. Today, she is an award-winning
violinist and able to travel the world to perform with top-notch orchestras.
"Chicago had, and still has, more performances of diverse repertoire than many other cities," said Pine.
As a student, Pine said she was naive to her exposure to black classical music, but as an adult, she has realized that not everyone was given the privilege of experiencing music by black composers like she was. For this reason, she set out to create Music By Black Composers which elevates black classical music and composers.
Through Music by Black Composers (MBC), MBC Violin Volume I has already
been released and is the first in a series of instructional books that exclusively showcases Black classical composers.
MBC also has published The Rachel Barton Pine Foundation Coloring Book of Black Composers and a timeline poster that features over 300 Black classical composers.
Lastly, Pine's Blues Dialogues has also been released as part of the MBC collection and is an album of classical works written by 20th and 21st century composers of African descent.
"After a while, I realized that many individuals and institutions over the years have done a great job of collecting this music, but it really hasn't been disseminated to the general public in a way that makes it easily obtainable.
"A lot of the music, because of historical discrimination, is long out of print or has existed in manuscripts only and has never been published and there aren't necessarily children versions or simplified versions," said Pine.
Music by Black Composers was a natural fit for Pine who had already been operating. The Rachel Barton Pine Foundation which is a nonprofit organization that provides services and funding for classical music education, research, performances, and artists, to benefit listeners and learners.
"I had started my foundation in 2001 for the purpose of young artist support which is kind of a reflection of my own childhood and a way to give back," said Pine.
"I realized that I had this nonprofit and there was a project that was just waiting to be done and maybe I should be the one to do it because it actually fit in with many of my passions.
"I love music research, I love music education, I love spreading classical music to everyone and so I just decided to do it."
The MBC project has accomplished its goal of bringing attention to black classical composers and their previously overlooked music.
Furthermore, Pine hopes that this project will inspire black students to begin and advance their instrumental training and help change the face of classical music by making the music of black composers available to all people.
To learn more visit www.musicbyblackcomposers. org.