South Shore gets a full-service grocery store
2/25/2019, 5:50 p.m. | Updated on 2/25/2019, 5:50 p.m.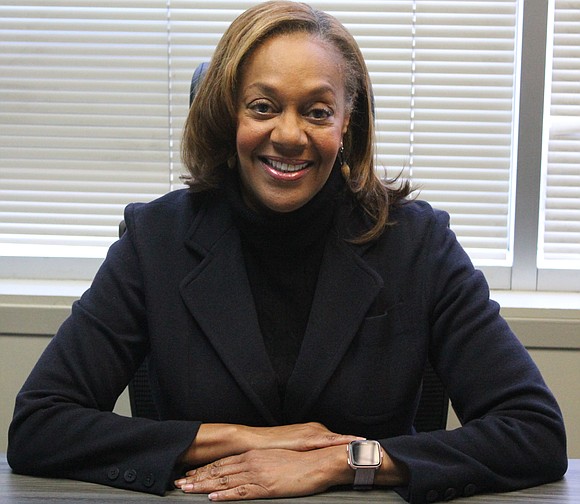 South Shore gets a full-service grocery store
By Wendell Hutson Contributing Writer
A full-service grocery store is set to open this fall in South Shore and that means residents no longer have to live in the middle of a food dessert.
Shop & Save Market will soon occupy 62,000 square-feet at the Jeffery Plaza, 2101 E. 71st St., previously occupied by Dominick's before it closed in 2013. The full-service supermarket will offer fresh produce, a deli counter, ready-to-eat meals, a wine bar, outdoor patio, and a variety of services for customers, according to Alderman Leslie Hairston (5th), whose ward includes the shopping center.
But unlike Dominick's, which leased space and is a chain grocer, Shop & Save is an independent operator of grocer stores and it purchased the entire mall thanks to $10 million in tax-increment financing from the city of Chicago.
"The beauty of this (ownership) is that they want to work with the community and they like working with the community," Hairston told the Citizen.
And Hairston said she is not worried about a 48,000-square foot Jewel Osco store set to open at 61st Street and Cottage Grove Avenue next month.
"Residents want to shop in their neighborhood and not drive elsewhere for groceries," she said. "I can't tell you how many people walked up to me over the past few years and asked me when will I get a grocer to come to South Shore."
South Shore resident Donnell Turner, 64, said he grocery shops at Mariano's in Bronzeville, but is excited about shopping in his neighborhood again.
"I have lived in South Shore since 1989 and I have seen this neighborhood undergo a lot of changes, some good and some bad," explained Turner. "I never did like going to another area to buy goods and have my money help build that community. I'd rather shop in my own neighborhood and in the process have my dollars circulated back into my neighborhood."
The process to get a new grocery store to take over the shuttered Dominick's store has been a challenge, said Hairston.
"A couple of things kept progress from moving forward. You had an unwilling seller in terms of the (former) owner of the Jeffery Plaza. Once the Dominick's store became empty, I had to find another grocer basically on my own," contends Hairston. "I did not have help from the city's Department of Planning & Development. I found Shop & Save through a personal contact who put me in touch with the owners."
David Reifman, commissioner of the Planning & Development Department, was unavailable for comment.
With an upcoming election on Feb. 26, which Hairston is seeking re-election; the five-term alderman said landing a grocery store in South Shore is among her biggest achievements over the past four years.
"This is certainly up there when it comes to accomplishments I am most proud of as alderman," said Hairston. "Regardless if I am re-elected this neighborhood needs a grocery store and I will continue to support this project no matter what."