Keith Ovid Tate, A Shining Star in the Greater Chatham Community
2/20/2019, noon | Updated on 2/20/2019, noon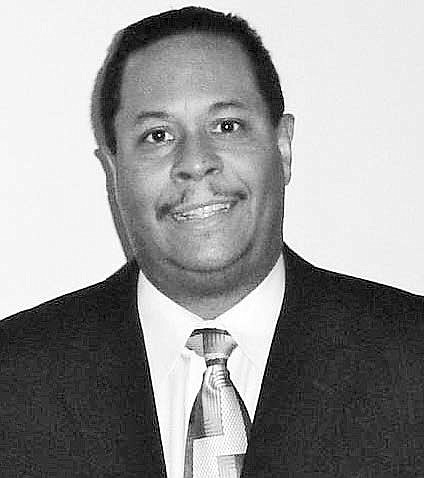 Keith Ovid Tate, A Shining Star in the Greater Chatham Community
BY FELICE BARRETT
On behalf of Greater Chatham Initiative
Luke 12:48 discusses that we have been entrusted with certain God-given treasures, and faithfulness requires that we manage those treasures wisely and unselfishly. If we are blessed with talents, wealth, knowledge, time, and the like, it is expected that we use these well to glorify God and to benefit others. To whom much is given, much is required. The life of Keith Ovid Tate embodied this scripture to the fullest. Keith Tate was born the eldest of three children on April 14, 1949 to the union of Elwin Tate and Ola M Dixon.
The Tate family moved to the Chatham community in 1955. During that year a bond was formed for the betterment of the community; Elwin Tate, Washington Birney and William Cousins founded the Chatham and Avalon Park Community Council (CAPCC). Together with other community residents, they sought to achieve excellence in educational opportunities, business development, quality housing and crime reduction. Black people were starting to move to Chatham and surrounding areas and this group was totally committed to bring about a better way of life for its residents. CAPCC is volunteer organization serving the residents in the boundaries of 75th to 87th and from Cottage Grove to the Dan Ryan. In 1983, Elwin Tate served as the Executive Vice President and in 1987, he served as the President. Mary Ellen Drake (former CAPCC President), recalls how her father (a council participant) and Elder Tate would bring Keith and her to the meetings on the second Monday of each month. A sense of responsibility for the community was nurtured in them at an early age.
Keith was a graduate of St Dorothy Elementary School and Hales Franciscan High School. He matriculated at Colorado State University obtaining a Bachelor of Science in Business Administration with a concentration in Accounting. He married Shirley Brown Tate and raised two sons, Marcus Tate and Rawling Brown. He served over 25 years as a Data Center Manager for the University of
Illinois Medical Center. He also served as a Manager of Private Practice at Children's Memorial Hospital in Chicago, Illinois and a Director of Patient Accounts at St. Mary Medical Center in Gary, Indiana.
Following in his father's footsteps, Keith served as the Executive Vice President and President of CAPCC for over 20 years. James Holloway (best friend from grammar school) describes Keith as a man of his word, a deeply caring individual and a great friend. While taking care of the needs of his community, he retired early to be a tireless caregiver for his parents and wife. He was the go-to person in the Chatham community. If you needed a barber, call Keith. If you wanted to know about an upcoming event, call Keith. If you needed to know the location of the nearest food bank, call Keith. He was dedicated and compassionate.
During Keith's administration at the CAPCC, Joe Moore (fellow community activist) recalls the "Arms around Chatham" initiative in 1987. Under the leadership of Camilla Render, several hundreds of residents met at Cole Park to advocate for neighborhood vitality. They raised money to buy two vacant lots in the community to be used for community development and held hands around the Chatham community boundaries. Mayor Harold Washington joined the group and the event was featured on "60 Minutes".