African Fashion designers to debut new fashion collections during local Black History Program
2/13/2019, noon | Updated on 2/13/2019, noon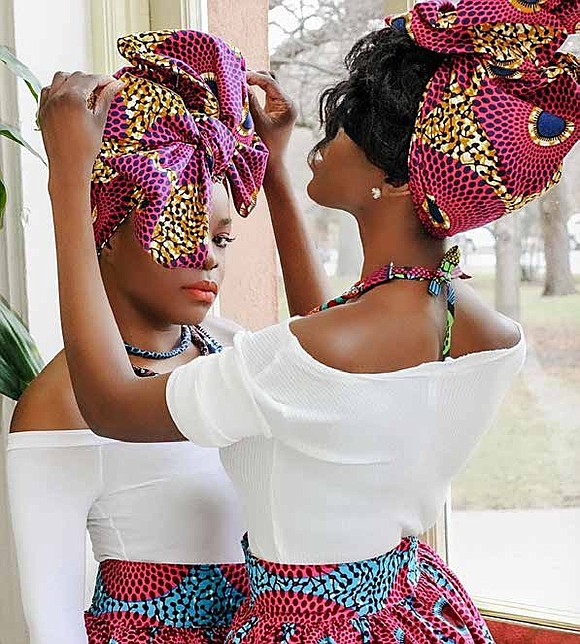 African Fashion designers to debut new fashion collections during local Black History Program
The Friendship Baptist Church Bridge Builders Auxiliary, Justice Shelvin L.M Hall, president, is inviting the general public out to this year's 34th Taste of Africa on Saturday, Feb. 16, 2019 at 6 p.m., 5200 W. Jackson Blvd, Chicago, to experience African Culture and Cuisine.
The Taste of Africa event will exclusively focus on the Congo and Liberia, educating the audience about African history/culture and the importance of religious attire.
The event will include presentations by Rev. Rudolph J. Mayfield, DuJuanne Evans and Darcie Stinson. African and African-American cuisine will be served. Admission is free and there will be a good will offering.
Fashion Black Fashion Week's founder Melody Boykin is partnering with Friendship Baptist Church to speak on the origin of African head wraps.
The event will also include a live demonstration and mini African fashion show featuring Ghanaian born designer Jennifer Akese of
Akese Style Lines/ and Congo born designer Patricia Ghonda-Zola of Pacome Couture.
"I'm excited to be a part of this Black History program," said Ghonda-Zola, who will be debuting her new fashion brand Pacome during the event.
About Black Fashion Week Black Fashion Week ™USA is a brand dedicated to providing an array of marketing/PR and runway production services.
The company hosts and promotes B2B (Business to Business) and B2C (Business to Consumer) events in major cities including Chicago, Houston, Los Angeles, New York and Indianapolis, to name a few.
About The Friendship Baptist Church The Friendship Baptist Church under the current leadership of Rev. Dr. Reginald E. Bachus, is one of the oldest African American Baptist churches. Founded in 1897 and located on the Westside of Chicago, the church has embraced within its doors throughout the years several great black political icons past and present including Dr. Martin Luther King, Jr., Rev. Jesse Jackson, Sr., Congresswoman Shirley Chisholm, and President Barack Obama. The church, built under the auspices of the late pastor Rev. Dr. Shelvin J. Hall, has architecture with ties back to the Motherland, with windows shaped like pyramids and pews made of wood from Mozambique and the entire church building resembling an African Hut.
For more information about the Taste of Africa, contact: The Friendship Baptist Church, fbcchicago@yahoo.com, 773/378- 6600