South Suburban Township Prepares To Host Annual Basketball Tournament
8/14/2019, noon | Updated on 8/14/2019, noon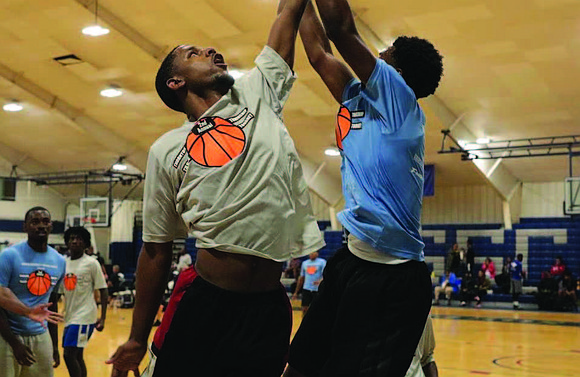 South Suburban Township Prepares To Host Annual Basketball Tournament
BY KATHERINE NEWMAN
On Aug. 23 and 24, Thornton Township will once again host its annual Taste of Thornton Township and Taste of Thornton Township Basketball Tournament. The two-day event brings together teenagers, government employees, and local first responders to form basketball teams and represent their town or village in a basketball tournament and also gives attendees an opportunity to taste a variety of food.
Both events will take place at South Suburban College in South Holland with the Basketball Tournament starting at 5 p.m. on Aug. 23 and the Taste of Thornton Township running from 11 a.m. to 7 p.m. on Aug. 24.
"This event has something for everyone of all ages," said Tui M. Muse, chairman of the 18th annual Taste of Thornton Township Basketball Tournament. "We continue to make the Taste one of the largest and best events in the southland. I think people will be excited about all the new features we have brought in this year."
This year's event is expected to bring together around 1,000 people to enjoy food, live music, entertainment, games, crafts, a car show, and the basketball tournament.
In order to make this event a true taste of Thornton Township, a wide variety of food will be offered for attendees including barbecued ribs, hot dogs, hamburgers, catfish, jerk chicken, turkey legs, Italian sausage and beef, nachos, cheesecake, snow cones, Italian ice, and specialty teas, according to information provided by Thornton Township.
"The Taste is one of our largest events and brings people throughout Thornton Township in one place to enjoy great live music, food, and family entertainment," said Frank M. Zuccarelli, Thornton Township supervisor.
The headliner this year will be Heatwave, an international funk and disco-band. Opening acts include the Chicago Boyz Acrobats, Visions of Santana, a Tina Turner impersonator, Youth Mexican Dance Group, and Past Life.
"This event is for the community to come together and enjoy food, entertainment, family and friends," said Joyce Washington, Thornton Township trustee. We appreciate our great community. This year's Taste of Thornton Township will have a variety of entertainment for attendees from as far as Chicago, Indiana, and local residents."
The basketball tournament will start at 5 p.m. on Aug. 23 and will host five-on-five basketball games in the gym at South Suburban College until a new winner is named. Last year, the Lansing police department and teens won the tournament and the year before that, the Markham Police department won the tournament.
"When teenagers are able to see police officers out of the uniform and have meaningful interactions with them, that carries a lot of weight when they eventually see them in uniform," said Ernst Lamothe Jr. Thornton Township communication manager, who oversees the basketball tournament. "Every police officer we talked with last year saw the tournament as an important way to interact and reach teenagers and that gave us the feedback we needed to have the tournament again. They really saw it as a unifying event. "
To learn more about the upcoming Taste of Thornton Township Basketball Tournament, call 708-596-6040 extension 2011.