Color Him Father Book Tour Stops On South Side To Host Conversation For Black Fathers
8/14/2019, noon | Updated on 8/14/2019, noon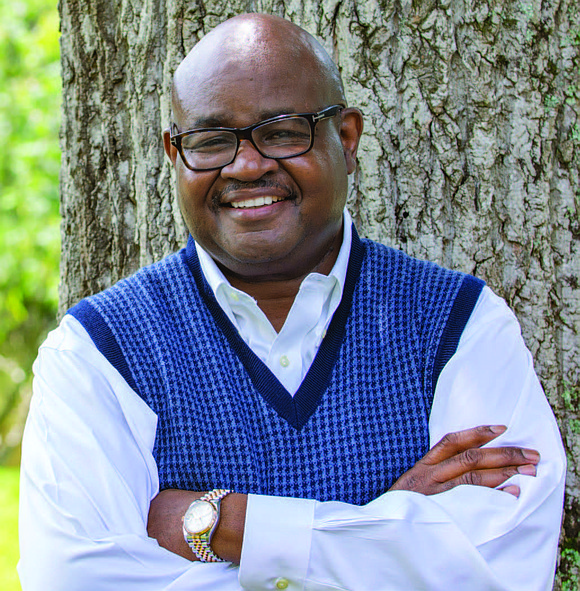 Color Him Father Book Tour Stops On South Side To Host Conversation For Black Fathers
BY KATHERINE NEWMAN
After the death of his 41-year-old daughter, Dr. Lawrence Drake II turned to literature to help him cope with his loss. Eventually, he realized that what he was going through was something that many fathers struggled with and made the decision to publish his book, Color Him Father, where he explores the trauma, grief, and healing process that fathers go through after losing a child.
"In 2017, I lost my oldest daughter and as I tried to come to grips with the loss, I was looking for literature, or just places that I could go, that would give me some comfort as I was trying to navigate my feelings. What I discovered, even though I'm a psychologist by training, was that I couldn't really find anything that spoke to me as a black man and more specifically as a black father," said Drake.
As he searched for something to read or somewhere to go for support as a grieving black father, Drake saw some irony in the fact that he had about 10 friends who were also black fathers and had lost a child. He took it upon himself to create a resource for his friends and other black fathers who were coping with their grief.
"The motivation for this book was not just about dealing with the loss of a child but also looking at how we celebrate the life of our children in perpetuity," said Drake. "I went about the process of interviewing the men, talking to them, recording their stories, and writing the book."
Most recently, Drake was in Chicago at Fellowship Missionary Baptist Church, 4543 S. Princeton Ave., on the Color Him Father book tour. During the event, Drake discussed his book with attendees and also hosted an intimate conversation with black fathers.
"The book is an important catalyst for the event but our objective is much broader. We wanted to speak to black men who are in pain who are hurting and to a large degree, those hurting from loss and the loss of their children," said Drake. "There are a lot of fathers who have been affected by some of the deaths that have occurred, particularly violent deaths that have occurred in Chicago of late."
The recent conversation with black fathers in Chicago was moderated by Darryl Dennard and featured Micheal Bennet and Lovell Thornton along with Dr. Drake who shared their experiences of losing a child.
"I don't think we talk about the mental trauma that many men experience," said Drake. "I wanted to get people to come and be in an environment to talk about things and also to expose them to the belief that they can need to seek help when they're hurting and know that there are opportunities to do that without any stigma or judgment."
Color Him Father is available for purchase on www.amazon.com