AFTER DEDICATING HIS LIFE'S WORK TO CHICAGO'S BLACK COMMUNITY, PSYCHIATRIST DR. CARL BELL DIES
8/14/2019, noon | Updated on 8/14/2019, noon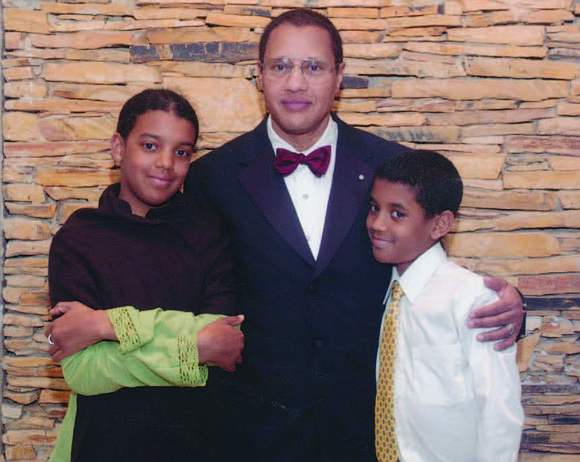 After Dedicating His Life's Work to Chicago's Black Community, Psychiatrist Dr. Carl Bell Dies
BY KATHERINE NEWMAN
Dr. Carl Bell, a respected Chicago psychiatrist and leader in the black community, recently died at his home in Hyde Park at the age of 71.
Growing up on the south side of Chicago, Dr. Carl Bell saw at a young age the ways that neighborhood violence can destroy families, communities, and a person's mental health.
After graduating from Hyde Park High School in 1965, Bell went on to receive his medical degree in psychiatry and eventually returned to Chicago where he dedicated his professional life as a psychiatrist to addressing the root causes of violence in black communities and addressing the impact violence can have on people and specifically young people.
"I think that his personal life growing up and the experiences he had all resulted in him doing some of the work that he did. I think seeing classmates that never made it past a young age inspired some of his black on black violence research and his research on what happens when children have a traumatic experience and what to do about it," said Tyra Taylor-Bell, ex-wife of Dr. Carl Bell.
Throughout his career, Bell worked as a psychiatrist at numerous institutions in the Chicago area including Jackson Park Hospital, Chatham Avalon Mental Health Center, the Chicago Board of Education, and the Community Mental Health Council, according to The History Makers, a non-profit research and educational institution creating a digital archive of African American history.
Bell was constantly conducting and publishing research that explored issues of children exposed to violence, violence prevention strategies, and HIV prevention, and fetal alcohol syndrome among other topics, according to The History Makers.
"He was passionate about his work and curious about his work. He loved deeply and he cared about black people. He was funny and he was also kind of a curmudgeon at the same time. He only said stuff when there was something to say," said Taylor-Bell.
Not too long ago, in 2016, Dr. Bell participated in a panel discussion hosted by The Chicago Citizen that discussed Violence and Race Relations in America. Bell shared with the audience that through his life's work and research he realized that fetal alcohol syndrome, a condition in a child resulting from alcohol exposure during pregnancy, could be a contributor to the long-standing problems that he saw in his community.
"What I've seen, and it took me 45 years to track back what I was seeing, and what's now clear to me is that all the things I've studied, from HIV to violence exposure to violence perpetration, is that a lot of them are related to subtle brain damage so we need to start there because it's avoidable," said Dr. Bell during the Chicago Citizen panel on Violence and Race Relations in America.