SOUTH SIDE PHOTOGRAPHER RECEIVES LEADER FOR A NEW CHICAGO AWARD FROM THE FIELD FOUNDATION
8/7/2019, noon | Updated on 8/7/2019, noon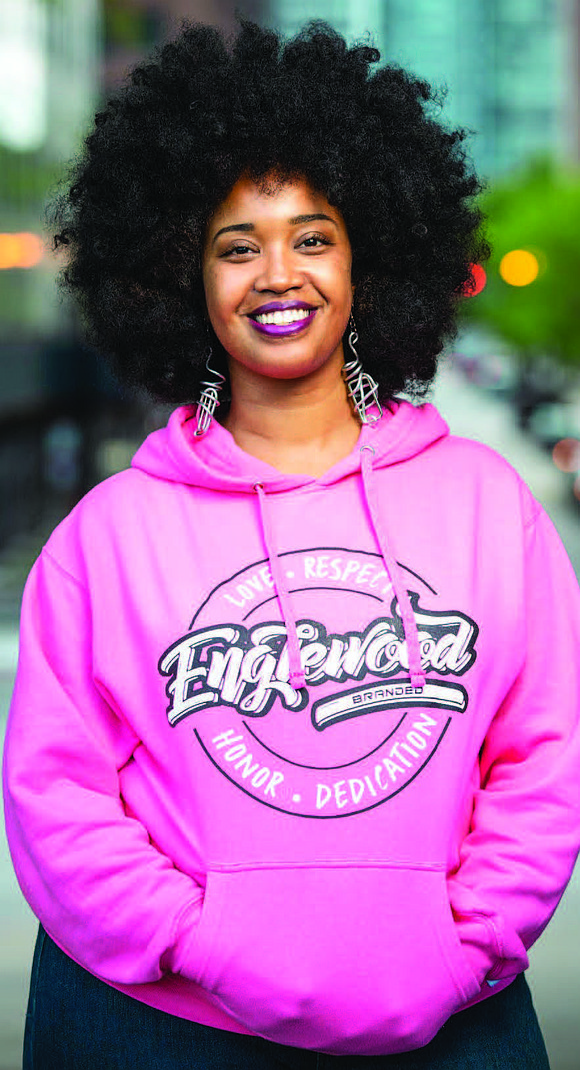 South Side Photographer Receives Leader for a New Chicago Award From The Field Foundation
BY KATHERINE NEWMAN
The Field Foundation recently announced 14 winners of the inaugural Leaders for New Chicago Awards. Amongst the winners was Englewood resident, Tonika Johnson. Johnson was born and raised in Englewood, works as the programs coordinator for the Resident Association of Greater Englewood (RAGE), and is the creator of the groundbreaking Folded Map photography project.
In her neighborhood, Johnson is known by many because of her life-long residency and volunteerism but across the city, she is arguably most known for her icon Folded Map photography project that bridges racial and class divides between the north and south sides of Chicago.
The photography project connects residents with their "map twin" which is the person that lives at the same address on the opposite side of the city. For example, Folded Map connected residents living at 6900 North Paulina and 6900 South Paulina. Johnson photographs both homes along with the residents and encourages them to travel across the city to meet so they can learn more about each other.
"What's so funny is, I never would have considered to call myself a leader. I just was really replicating the concern and passion that so many of my friends, who are fellow residents of Englewood, have and inserting my own personal passion of art into all of the work that we were doing together," said Johnson.
The Leaders for a New Chicago award was created to recognize a variety of leaders in the city who are breaking down barriers and bridging gaps to build a more equitable Chicago. Johnson was named a Leader for a New Chicago because of the creative ways she has found to expose the economic disparities that exist in the city through photography.
"What it comes down to is just me being a concerned and committed resident, not only of Chicago but of my home neighborhood in Englewood. I did not realize that the level of concern and commitment that I had would be defined as a leadership trait," said Johnson.
Growing up, Johnson said she had a strong community of artists surrounding her both in her friend group and in her family. She said that being creative and making art was always something that she was naturally drawn to and at a young age she was exposed to photography. From that point she began documenting everyday life in Englewood with photos and has really never stopped.
"Ultimately, I believe what I do is use my art and my photography as a tool to amplify issues that deeply impact my home neighborhood which is Englewood. The progression of that into my project, Folded Map, was not only a result of me growing up here but also living here as an adult and then deciding to work in the community," said Johnson.
Johnson said that the recognition from the Field Foundation means a lot to her and has reinforced the fact that there is a strong and active audience for the art she is creating in Chicago.
To explore the Folded Map project visit www.foldedmapproject.com