South Side Native Chosen To Lead Development Around Future Obama Center
4/24/2019, noon | Updated on 4/24/2019, noon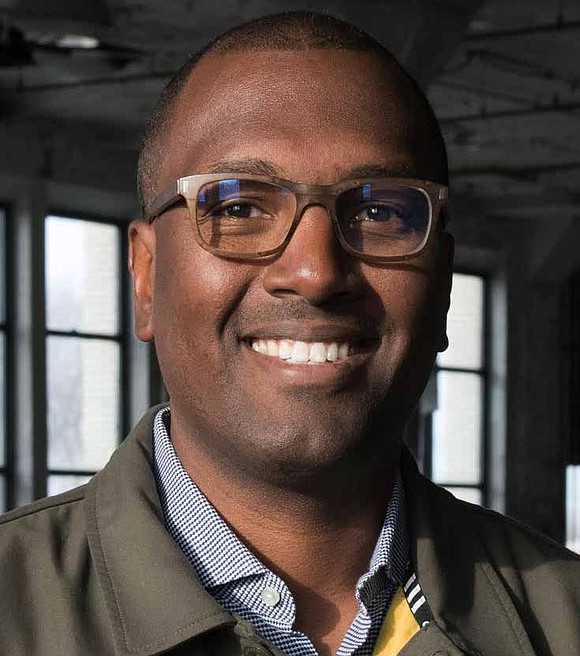 South Side Native Chosen To Lead Development Around Future Obama Center
BY KATHERINE NEWMAN
The Emerald South Economic Development Collaborative has officially named Ghian Foreman as their first CEO and will soon begin implementing their development plan for the Woodlawn, Washington Park, and South Shore neighborhoods on Chicago's south side. These three neighborhoods surround
the site of the future Obama Presidential Center and Emerald South will work to bring new investment to these communities.
"Emerald South Economic Development collaborative is a new economic development organization focused on the three communities around the future Obama Center. Those communities are South Shore, Woodlawn, and Washington Park. We have a focus on three primary areas which are commercial corridor development, workforce development, and housing," said Foreman.
As a collaborative, Emerald South will be working with other existing organizations and community residents to amplify what is already being done in these three communities and to help fill in the service gaps in those three focus areas of commercial, workforce, and housing development.
"The great part about being a collaborative organization is that we already have some great organizations in the community doing some good work and so Emerald South will be working with those existing organizations to try and help them where they need help and try to strengthen them," said Foreman.
"We will be just trying to coordinate the effort to make sure we get the
maximum advocacy out of our individual efforts and making sure that we're looking at development from a group perspective."
Foreman formerly served as the Executive Director of the Greater Southwest Development Corporation and said that he is coming to Emerald South with one singular goal of creating "dynamic, livable, and affordable neighborhoods on the South Side of Chicago."
The appointment of Foreman as CEO of Emerald South comes after a public search for the perfect person to lead this initiative in which the organization's board reviewed several qualified applicants for the position.
"Ghian is a rare mix of someone from the community, born and raised here on the South Side, and someone who has a proven track record of success for doing economic development the right way," said Emerald South Board Co-Chair Sherman Wright.
"We are a diverse board, but Ghian's background as a trusted leader with whom many board members have worked over the years made this an easy choice for us."
As a south side native and having a background in economic development, Foreman is uniquely qualified to lead Emerald South.
"Growing up, I spent a lot of time in Washington Park and South Shore. I played at the YMCA when it was on 71st Street. I grew up every summer at the South Shore Cultural Center. As an adult, I coached at the new YMCA on 63rd Street. I've been an investor in the Washington Park neighborhood for the last 15 years," said Foreman.
"I have a good understanding of the community and the different players in the community and the hurdles that we face to get investment into these communities in an efficient manner."