THE 'DAUGHTER OF ENGLEWOOD' MAKES HISTORY
4/17/2019, noon | Updated on 4/17/2019, noon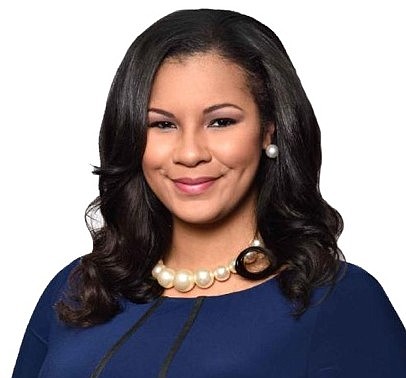 The 'Daughter of Englewood' makes history
BY WENDELL HUTSON, Contributing Writer
The daughter of a former Englewood alderman made history on April 2 when she was elected alderman of the 16th Ward at age 30.
Stephanie Coleman, who turned 31-years-old on April 13, will be among the new City Council members sworn in on May 20 along with Mayor-elect Lori Lightfoot. Coleman said she adopted the nickname 'Daughter of Englewood' since she was born and raised in Englewood.
"It hasn't totally hit me yet [that I am the youngest black woman to be elected alderman] because I have been working so hard to meet the needs of my constituents," said Coleman. "I ran against Alderman Foulkes four years ago and lost. And while I was wounded, I was not weary. I never stopped knocking on doors, registering new voters and engaging with the community."
Despite a low voter turnout, Coleman garnered more than 67 percent of the vote cast in the April 2 runoff election, and won 44 percent in the Feb. 26 election, according to the Chicago Board of Elections. And in the 2015 runoff election, Coleman lost to Foulkes by a mere 143 votes.
In her first interview since defeating incumbent Alderman Toni Foulkes (16th), Coleman discussed her vision for improving the Englewood, Chicago Lawn, Gage Park, and New City neighborhoods located within her ward.
"Number one for me is public safety. We had three recent shootings in the 16th ward and it's not even hot yet. We have to really get a hold of this and pray for one another and work with the police to prevent violence from occurring," she said. "In my first 100 days as alderman, I plan to take an inventory of the ward by walking block by block and assessing the needs of each neighborhood. Improving our schools and bringing more economic development to the ward are also goals of mines."
As the Democratic committeeman in the 16th Ward and the daughter of former Alderman Shirley Coleman, who served the ward from 1991 to 2007, the youngest Coleman said her focus now is to continue working with residents to make their way of living in the 16th the very best.
"After speaking with constituents, I learned that they want someone who is going to listen to them, someone who is going to fight for them and someone who is going to deliver city services," added Coleman, who is single with no children. "New leadership is always a good thing because it produces change."
However, Coleman stopped short of endorsing term-limits for aldermen.
"We would have to do the due diligence first before we can make a determination on what to do," explained Coleman. "After all, we are the third largest city in the country and I think it would be a good idea to look at other municipalities with term limits to see what effect, if any, it had on their leadership."
Foulkes, who served as alderman of the 15th Ward from 2007 to 2015 and alderman of the 16th Ward since 2015, said she wishes Coleman nothing but the best.