Chesterfield Community Council Prepares To Host Annual Home Expo
4/17/2019, noon | Updated on 4/17/2019, noon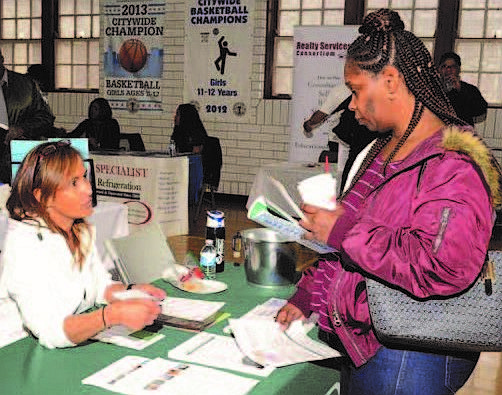 Chesterfield Community Council Prepares To Host Annual Home Expo
BY KATHERINE NEWMAN
The Chesterfield Community Council will host its 15th Annual Greater Chatham Home Expo on April 20 from 10 a.m to 1 p.m. at the Tuley Park Field House, 501 E. 90th Place. The event will serve as a one-stop shop for current and potential homeowners to connect with helpful resources for purchasing and maintaining a home.
"One of the things we are concentrating on this year is home ownership as well as trying to get as many contractors as possible and making sure we have programs there that are going to be beneficial to homeowners," said Eli Washington, chairman of the Board of directors for the Chesterfield Community Council.
One of the biggest problems in Chicago and in Cook County, according to Washington, is that despite there being a wealth of programs to assist homeowners with renovations, there is a lack of knowledge about these programs that prevent many people from utilizing them.
"Our event is so crucial in my mind because we can let people know that there are programs out there like the Weatherization Assistance Program and other city programs that can help repair their homes," said Washington.
During the Home Expo, there will be several seminars that address hot-button topics within the housing industry like how to prevent foreclosure, an introduction to dormers, financing your dream house, and loan modification.
"Foreclosures have gone down and we are very pleased about that but there are still a large number of people that are in foreclosure," said Washington. "We have the dynamic Judge Marian Perkins who is a foreclosure judge and will host a seminar to tell people how to make sure they don't get into a foreclosure courtroom or if they do get into her courtroom, what they can expect."
Additionally, the Downing brothers, who are from Chicago and recently got their own show on HGTV, will be in attendance to meet and greet attendees and talk about their home renovation show.
"We are happy to have two of our native sons, the Downing brothers who have a TV show on HGTV called Double Down where they actually rehab houses," said Washington. "They want to take abandoned homes and flip them and then put them back on the market and that's all we want too."
The Home Expo will also feature three contractors that are readily available to assist with a variety of home renovation projects. Washington said it is always a challenge to find contractors but he knows it's important because the Chesterfield Community Council regularly receives calls asking for recommendations on qualified contractors from home renovation projects.
"One of the biggest problems and challenges is getting viable contractors to come out. A lot of contractors want the big multi-million dollar jobs and don't want to do stuff that might only pay a couple thousand dollars," said Washington. "This year we have three qualified contractors that can do a variety of things from roofing to just general rehab work in anyone's home and we are very pleased about that."