CICS Launches Open Call for Innovative Educator Fellows
9/27/2018, 3:32 p.m. | Updated on 9/27/2018, 3:32 p.m.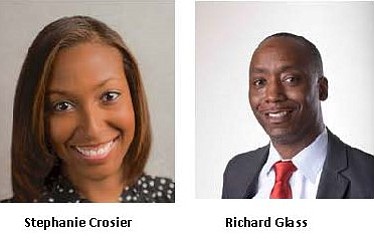 CICS Launches Open Call for Innovative Educator Fellows
Chicago International Charter School (CICS) is seeking innovative educators as part of the Education Entrepreneurship Fellowship program. The Education Entrepreneur Fellowship Open Call closes on Thursday, November 1, 2018. Up to six Fellows will be selected for the Winter 2019 cohort. Interested candidates are encouraged to apply online at https://www.on-ramps.com/jobs/1435.
Launched in January 2018, the Fellowship has resulted in the successful launches of the school transformation ventures, ChicagoRise and Empowered Community Schools, and the micro-lab ventures, Boy's Lab and the Civitas Community Impact Experience.
Boy's Lab, a CICS micro-lab venture CICS Longwood Campus 1309 W. 95th Street, Chicago Richard Glass, Jr., Ed.d., Founder and Lead Instructor CICS Boy's Lab – was awarded the Fellowship and founded the micro-lab which educates boys of color in 4-7th grades and empowers them to close the artificial achievement gap through positive relationships among their peers and teachers. (www.boyslab.online)
ChicagoRise (CICS Lloyd Bond)
13300 S. Langley Ave., Chicago IL
Stephanie Crosier, ChicagoRise CEO and Education Entrepreneur Fellow. A transformation school venture incubated by CICS Education Entrepreneur Fellow Stephanie Crosier, ChicagoRise is a bold school model that integrates an identity-affirming pedagogy with a rigorous, arts-infused curriculum. ChicagoRise aims to empower, affirm, and promote positive self-image, helping students develop a deeper sense of self and their ancestry and excavating the innate potential, which society has silenced.