Sixth Annual Muhammad Ali Humanitarian Awards Showcases International Humanitarians and Ali's Worldwide Impact
9/26/2018, noon | Updated on 9/26/2018, noon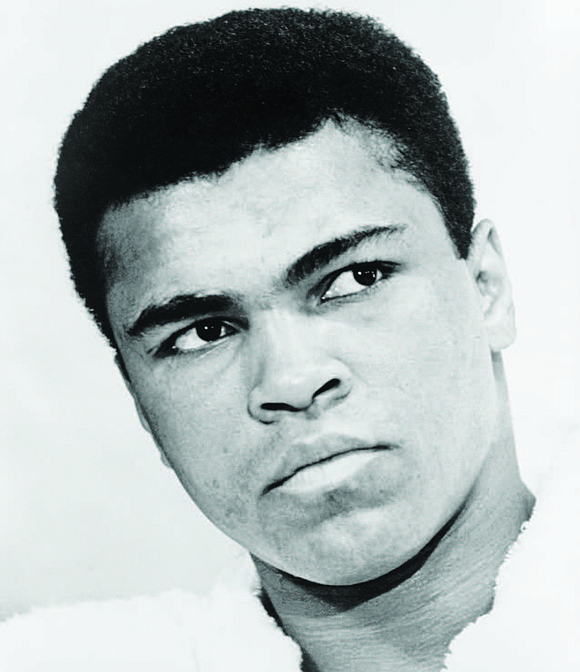 Sixth Annual Muhammad Ali Humanitarian Awards Showcases International Humanitarians and Ali's Worldwide Impact
The sixth annual Muhammad Ali Humanitarian Awards will take place Thursday evening at the Omni Louisville Hotel. The fundraising gala celebrates individuals from around the world who are driven to becoming change agents for the common good. In addition to awards given to seasoned humanitarians, six young people age 30 and under, will be honored with an award for each of Muhammad Ali's Six Core Principles: Confidence, Conviction, Dedication, Giving, Respect and Spirituality.
Lonnie Ali, Co-Founder of the Muhammad Ali Center and widow of Muhammad Ali, said, "Like Muhammad, by their example these awardees serve as role models to all of us, and they help to ensure that the legacy Muhammad left on this world continues to inspire, transform, and ignite positive change. If there was a time for the power of his example to be heeded, it is now."
The 2018 Muhammad Ali Humanitarian Awardees:
Dr. Pearse Lyons (Posthumous), founder of Alltech, Inc. will be honored with the Muhammad Ali Humanitarian Award for Lifetime Achievement. His wife and co-founder, Deirdre Lyons, and son and current CEO & president, Dr. Mark Lyons, will accept the award.
Dave Eggers, author, organizer, and founder of 826 National, will receive the Muhammad Ali Humanitarian Award for Education.
Amy Carlson, actor, activist and passionate advocate for women's rights, will receive the Muhammad Ali Humanitarian Award for Gender Equality.
Sister Larraine Lauter, co-founder of Water with Blessings, will be honored as the Muhammad Ali Kentucky Humanitarian.
The 2018 Muhammad Ali Six Core Principle Awardees:
Sheldon Smith, age 29, Chicago, The Dovetail Project will be honored with the Confidence Award.
Kushagra Srivastava, age 23, New Delhi, India, Chakr Innovation will receive the Conviction Award.
Lisa Curtis, age 30, California, Kuli Kuli will be honored with the Dedication Award.
Alexandria Lafci, age 28, United States, New Story, will receive the Giving Award.
Alex Holmes, age 30, United Kingdom, The Diana Award will receive the Respect Award.
Reyna Montoya, age 27, Arizona, Aliento will be honored with the Spirituality Award.
To learn more about each awardee, visit https://alicenter.org/news.