Chicago Magic Lounge presents an evening of eerie and mysterious magic with The Halloween Show
9/26/2018, noon | Updated on 9/26/2018, noon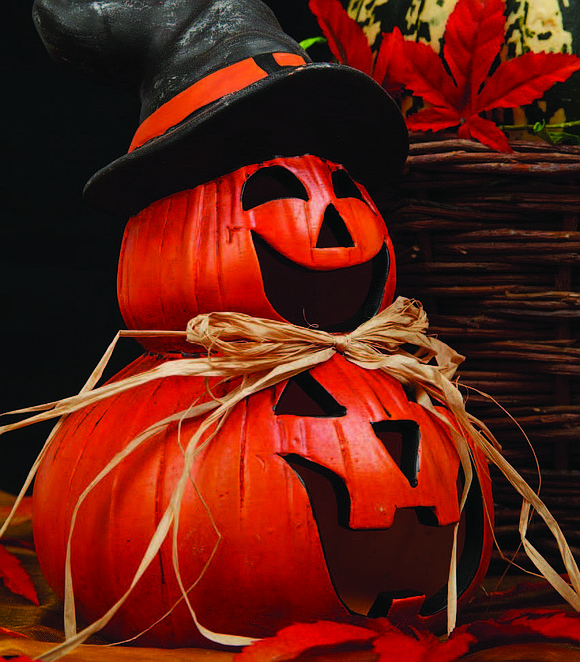 Chicago Magic Lounge presents an evening of eerie and mysterious magic with The Halloween Show Chicago Magic Lounge, Chicago's new home for close-up magic, brings magic, mystery and the macabre to the stage this Halloween season with a variety of performances to satisfy all cravings. Hosted by Ed Furman, The Halloween Show will feature magic by Sean Masterson and David Parr. In addition to the table and stage magic that evening, Parr will bring the spirits of the season to the 654 Club with an old-fashioned, Victorian-era séance. Seating to this exclusive bonus experience is limited and can be secured by purchasing an upgraded ticket to The Halloween Show. A special, child-friendly, Halloween-themed Family Show with costumes and trick-or-treating will be held on Sunday afternoon, October 28 at 2pm. Featured offerings throughout the month include shock illusionist Dan Sperry: The Anti Conjurer as the headliner for The Signature Show, October 11-13. Artist-in-Residence Parr will continue to perform his magical and mysterious show Cabinet of Curiosities every Wednesday. Tickets for all Chicago Magic Lounge performances are available at the box office, (312) 366-4500 or online at chicagomagiclounge.com. Chicago Magic Lounge is a 21+ venue. Ages 16+ allowed to ticketed shows with a legal guardian. Ages 5+ allowed for The Family Show only. In addition to its programming, Chicago Magic Lounge is an organizational sponsor of Open Heart Magic, a non-profit organization of volunteer magicians who perform Bedside Magic™ for kids in hospitals, regardless of their medical condition or physical abilities. Halloween is the 80th anniversary of National Magic Day, which recognizes the day of Houdini's death and is observed as a day of service in the magic community. Open Heart Magic takes this philosophy and practices it year-round. Halloween highlights include: The Halloween Show
Hosted by Ed Furman
Featuring Masterson and Parr in the Harry Blackstone Cabaret
Upgraded ticket to the 654 Club: Parr hosts a Victorian-era séance
Wednesday, Oct. 31 at 7:30pm
Tickets: $39.50 (Main Floor), $44.50 (Premium Main Floor), $49.50 (Front Row), $54.50 (Mezzanine Experience)
The Halloween Show will begin with an hour of close-up magic at 7:30pm, followed by stage performances with Masterson and Parr, hosted by comedy writer and performer Furman. Guests who purchase Front Row, Mezzanine and Premium Main Floor tickets are invited to the 654 Club immediately after the mainstage for an exclusive performance with Parr, where he will explore the paranormal and the mysteries of the unknown.
Each Wednesday, Parr brings his favorite artifacts and stories in David Parr's Cabinet of Curiosities, but on Halloween he will be bringing the spirits of the season to the 654 Club. You might begin to doubt the evidence of your senses when objects move of their own accord and strange sounds are heard.
Host Ed Furman has been a performer and writer in Chicago for over 30 years and was one of the original creators of "Co-ed Prison Sluts" at the Annoyance Theater. Furman co-wrote and performed in three Second City Mainstage shows, and, along with TJ Shanoff, co-authored the hit musicals Rod Blagojevich: Superstar, Rush Limbaugh: The Musical and Lanyard Skynard.
Masterson has been entertaining Chicago audiences with his close-up and stage magic for 25 years, including the long-running hit show Timeless Magic at Theater Wit. Parr was a winner on the TV show Penn & Teller: Fool Us, created and co-starred in the longest-running, weekly magic show in Chicago, The Magic Cabaret, and is an Artist in Residence at Chicago Magic Lounge with his Cabinet of Curiosities.
The Halloween Family Show
Sunday, Oct. 28 at 2pm
Tickets: $15 (children 5-16), $25
The Halloween Show will feature fun and family-friendly magic that will delight children and adults alike. Guests are encouraged to wear costumes and bring trick-or-treat bags as candy will be handed out at the show! The Halloween Family Show is appropriate for children ages 5 and up.