WORKSHOP WEDNESDAYS AT SSC OFFER HELP WITH CAREER-RELATED TOPICS
9/19/2018, noon | Updated on 9/19/2018, noon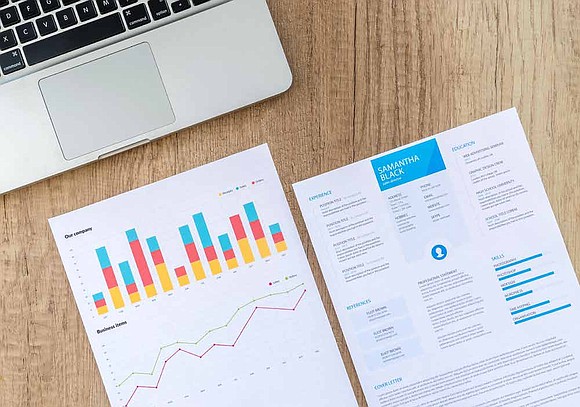 Workshop Wednesdays at SSC Offer Help With Career-Related Topics
BY KATHERINE NEWMAN
The Career Development and Job Center at South Suburban College (SSC), 15800
State St. in South Holland, recently launched Workshop Wednesday's which are being held every Wednesday during the fall semester at 10 a.m., noon, and 2 p.m. Students and community members are invited to attend the short 30-minute workshops to get a quick bit of advice on a number of career-related topics.
Workshop Wednesdays are an opportunity to get career information such as resume writing, creating cover letters, how to dress for success, and more through a short 20-30 minute podcast and demonstrative workshop.
"This is an idea to be able to draw people back into the career center. I started here in June and upon my arrival, I found out that there was not a full-time person there so it really is incumbent upon me to create some opportunities and to involve our student workers in our process as well," said Anissa Jones, dean of student development at SSC.
Each week, workshops will focus on a different subject and participants will first listen to a three to five-minute podcast provided by the College Career Service Central software that the SSC Career Development and Job Center has in their office. After listening, student workers will discuss and demonstrate the information that was given in the podcast.
"The idea is to listen to the podcasts and then do a demonstrative workshop behind it. So, if the podcast was about dressing for success we would have one student dressed appropriately for interviews and one dressed inappropriately to demonstrate that. If it's resume writing, maybe they'll listen to that podcast and then we will go through and critique a resume for them or help them to create one on the software we have," said Jones.
Students can find a wealth of information to help them as they explore their possibilities, whether that be more schooling or entering the workforce after finishing at SSC, but the Career Development and Job Center's Workshop Wednesdays are also a great resource for all members of the community who are seeking to improve their employment opportunities.
"From here, students are supposed to be transitioning into either their transfer to a four-year college or making their transition to a career. The idea is that we are here to help them to transition into the next phase, whatever that looks like. Our services are also open for our community to come in and read our books, check our bulletin boards, and things of that nature to see any jobs that have come through," said Jones.
The Workshop Wednesdays are new, but Jones said she is looking forward to working with the different academic programs at SSC to further tailor the career information and make it even more relevant for the needs of specific students and programs.
For more information visit SSC.edu or call Quantina McDaniels at (708) 596-2000 ext. 2262.