LOCAL EMMY AWARD-WINNING FILMMAKER RELEASES WHOLE FOODS ENGLEWOOD DOCUMENTARY
9/19/2018, noon | Updated on 9/19/2018, noon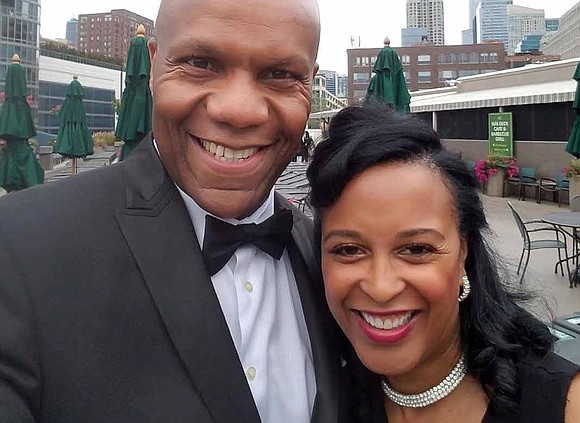 Local Emmy Award-Winning Filmmaker Releases Whole Foods Englewood Documentary
BY KATHERINE NEWMAN
Local film-maker and Emmy award-winning video editor, Don Howze, produced, "Whole Foods Englewood, Changing Chicago's Food Desert," a 30- minute documentary film that first aired in April 2017. Now, Howze is releasing the film to the public on Amazon where it is available for purchase.
Originally from Chicago, Don Howze has over 28 years of experience in broadcast journalism and several awards including a Los Angeles Emmy Award For Best Film / Video Editing at KCAL-TV and a Chicago/ Midwest Emmy Nomination for Best Editing for t "A Star For Marvin Gaye," a music documentary that Howze produced shortly after the death of legendary R&B singer Marvin Gaye.
The "Whole Foods Englewood, Changing Chicago's Food Desert" documentary chronicles the development, construction, and grand opening of Whole Foods in Englewood in the fall of 2016.
"This documentary basically documents how Whole Foods Inc. got involved with the City of Chicago and the community of Englewood to build a store in the Englewood community," said Howze.
As a teacher at Kennedy-King College, Howze was curious about the new Whole Foods grocery store that was being proposed for the land across the street from the college. He wondered why the high-end grocer would be interested in the Englewood neighborhood.
"This story was mind-boggling to me. I didn't know why Whole Foods would come into a community like Englewood that was suffering from low-employment and plight around the neighborhood," said Howze.
"Everybody knows that Whole Foods has an elite selection of produce and is sometimes expensive, but it is good for you. Prior to doing the documentary I would see Whole Foods and know that it was a nice store, but I didn't go in."
During filming, Howze was able to conduct several interviews with Whole Foods representatives at the local level as well as the corporate level to talk about their vision for the Englewood Whole Foods.
He also did interviews with community stakeholders, like the Resident Association of Greater Englewood (RAGE), and local vendors that were eager to get their products on the shelves at the new Whole Foods store.
"This film documents how Whole Foods Market Inc. connected with the city and the residents to build this store that was customized for the community," said Howze.
The film also goes into a little bit of detail about what a food desert is and what made Englewood a food desert. Prior to making this film, Howze said he had never heard the term food desert, but quickly learned that the term did apply to the community.
"Food desert is a good term and it was a real term. I found out that it is basically a community, city, or area that lacks access to good healthy food such as vegetables, fruits, and quality meat products. I was looking around and I was like yeah they don't have that in this neighborhood," said Howze.
To purchase the documentary visit www. amazon.com/shop/dvideo79productions.