FINAL LIGHT IN THE NIGHT EVENT HELD IN COLLABORATION WITH CHICAGO'S VISION ZERO
9/12/2018, noon | Updated on 9/12/2018, noon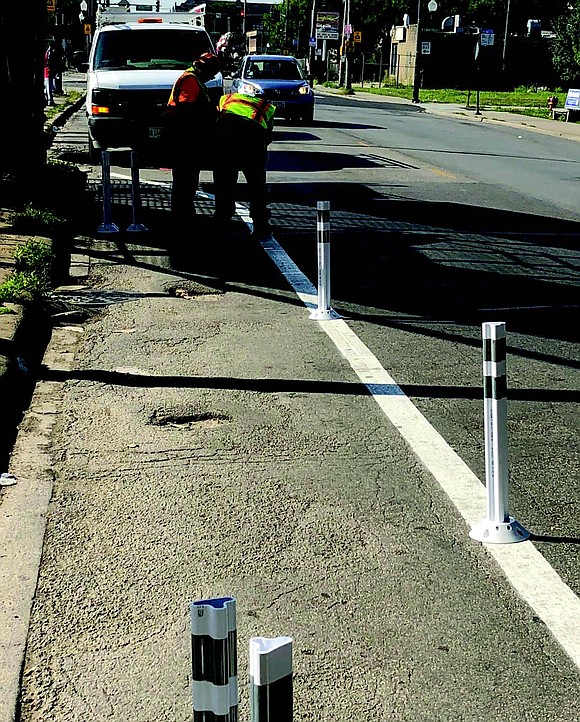 Final Light In The Night Event Held In Collaboration With Chicago's Vision Zero
BY KATHERINE NEWMAN
The Garfield Park Community Council recently hosted their final Light in the Night event of the summer near the Kedzie Green Line station, 3200 W. Lake St. The event was created to provide a safe space where community members could enjoy their weekend.
The Garfield Park Community Council is a community-building organization made up of residents and allies who work together to create opportunities and develop programs that support the Garfield Park community.
"We're in the Garfield Park neighborhood, which is directly west of the United Center, and we focus on housing, community wellness, our commercial corridors, and resident community organizing," said Mike Tomas, executive director of the Garfield Park Community Council.
Throughout the summer, the Garfield Park Community Council has been hosting their Light in the Night events every Saturday to provide free activities, entertainment, healthy snacks, and giveaways to the community. More than that, the event provides a safe space for residents to relax and enjoy in their neighborhood.
"We don't have a lot of places for people to gather in the neighborhood. We don't have a bank, we don't have a grocery store, and we don't have a coffee shop so one thing that we feel strongly about is trying to create safe spaces for people to come out. At the event, we have pony rides, jump houses, dominos, card games, arts and crafts station, and we just want people and families to come out," said Tomas.
The most recent and final event incorporated Chicago's Vision Zero campaign which is a city initiative aiming to eliminate death and serious injury from traffic crashes involving pedestrians and bikers. The Vision Zero campaign builds on the work of the Garfield Park Community council by giving residents the chance to come together and share their vision of creating safe streets for pedestrians, runners, and cyclists in Garfield Park.
"Residents have spoken for years that they want to have a walkable commercial corridor. We don't want to be a destination shopping district, but rather a small walkable commercial corridor. So Vision Zero's goals around making the streets more walkable, more bike-able, and safer go well with our commercial goals," said Tomas.
At the location where the event was held, near the corner of Kedzie and Lake St, pedestrians are constantly coming and going from the train and walking up and down the street all day long. To improve their safety, Vision Zero recently installed plastic stanchions to slow down traffic and protect people who may be waiting to cross the street at the intersection.
During the event, residents were asked to give feedback on the recent improvements and to give further suggestions on how pedestrian safety could be improved in the community.
To learn more about Vision Zero visit www.visionzerochicago.org. For more information about the Garfield Park Community Council visit www.gpcommunitycouncil.org.