PUBLIC HEARING HELD TO DISCUSS PROPOSED GAMING EXPANSION IN ILLINOIS
9/5/2018, noon | Updated on 9/5/2018, noon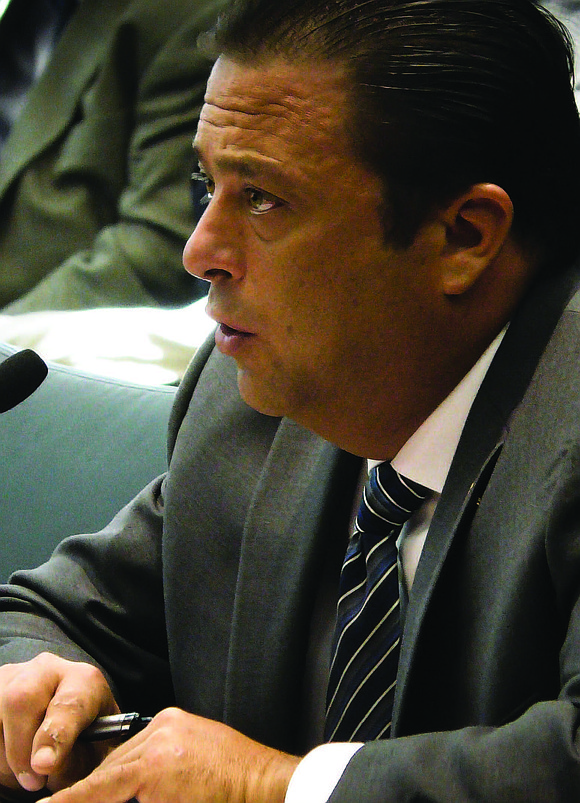 Public Hearing Held To Discuss Proposed Gaming Expansion In Illinois
BY KATHERINE NEWMAN
State Rep. Bob Rita (D-Blue Island) recently brought together two House committees on Gaming and on Sales and Other Taxes to participate in a public legislative hearing, held at the Bilandic Building in Chicago, where they discussed a proposed Illinois gaming expansion that could also increase economic opportunity in the state.
As far as gaming issues go, Rita has been a major proponent of expansion and an aficionado for the Illinois House Democrats since 2013. During his time in office, Rita has proposed several bills on gaming expansion, including a large amendment, House Amendment 3, to Senate Bill 7 that combined new casinos, race tracks slot machines and other concepts at the end of the spring legislative session, according to a press release from the Office of State Rep. Bob Rita.
"I first got involved in this issue more than five years ago, because I believed then and I believe now that gaming expansion has tremendous potential to help the residents and businesses in the 28th House District, in the City of Chicago and south suburbs, and the state of Illinois. We produce billions of dollars in economic activity every year from casinos, horse tracks, video gaming machines and other gaming sources. I think if we do an expansion package right, we'll bring even more players to the table and many important economic benefits," said Rita.
The recent Gaming Expansion hearing in Chicago was one of two public hearings on the topic. The first hearing, that already took place, focused on the topics of traditional gaming at casinos, horse tracks, and video gaming locations. The second hearing will be held on Oct. 3 at the Capitol in Springfield. Rita who plans to address online gaming like fantasy sports and sports betting. said they intentionally divided the two hearings into different topics.
At the first hearing, Rita said he learned a few important things. The latest version of the gaming expansion bill that he sponsored in May does create significantly more money than the original version however, there were some concerns brought up at the hearing about whether the money would be new or just shifting from one gaming center to another.
"We'd be generating about $400 million the first year and $200 million a year in tax revenue, according to the Legislature's Commission on Government Forecasting and Accountability. But, we also have to be careful that we are bringing new dollars into Illinois, and not merely shifting existing dollars around within the gaming industry and picking winners and losers. The casinos, horse tracks, and video gaming industries all have detailed plans to bring in more money. It's on us to make sure they are not taking from each other but are bringing in new players and new dollars to help everyone," said Rita.
Overall, gaming has the potential to help everyone whether they participate in gaming or not, according to Rita who also said that he has "proposed spending all of our new gaming dollars on three critical areas, education, pensions and construction projects."