Humana Community Center Offers Free Health And Wellness Activities
9/5/2018, noon | Updated on 9/5/2018, noon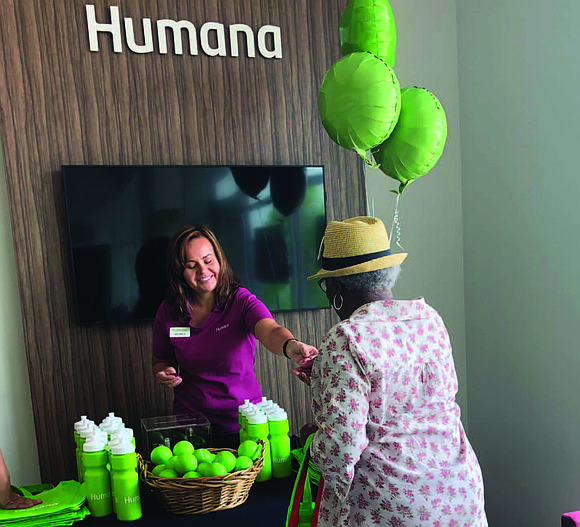 Humana Community Center Offers Free Health And Wellness Activities
BY KATHERINE NEWMAN
Humana, a health and well-being company, recently opened a community center in Evergreen Plaza, 9522 S. Western Avenue in Evergreen Park, where area-residents can come for a variety of free activities that focus on improving their health and wellness.
Humana offers a variety of health and wellness programs and plans to serve a variety of consumers from families to seniors to military members to self-employed individuals. Humana not only operates community centers across the country, but they also provide a range of health care and prescription drug plans along with vision and dental plans, according to the Humana website.
The Evergreen Park Humana community center hosts free fitness classes, cooking demonstrations, health and wellness seminars, and social activities. Along with the free activities, there is always a Humana employee at the location to answer questions and to provide customer service assistance in regards to Humana's Medicare health plans and prescription drug plans and to discuss dental, vision, and other products, according to Daryl Fohr, Humana regional manager.
"This location is a way for Humana to serve the community, and to offer community members a place at which to make friends and engage in fun, healthy activities," said Fohr. "Our most popular classes so far have been those led by a healthcare professional and addressing chronic conditions, such as diabetes and high blood pressure, and anxiety and depression. We also have had tremendous interest in our healthy cooking demonstrations, led by a local chef."
Overall, Fohr said that everyone is very pleased with the way that the community has embraced the new community center and he is hoping to attract even more community members from the surrounding neighborhoods to participant in their fun, healthy, and free activities.
"This is Humana's third community location in Illinois, we have a location in Lombard in the western suburbs as well as a center downstate in Peoria, and we're thrilled to serve more of our community here in the Chicagoland area. We're excited to be a resource for those who live nearby, and to be a part of the community in Evergreen Park," said Fohr.
Humana has a long history of providing health services nationwide and their community centers are taking the company one step further in supporting healthy people and healthy communities throughout their network.
"Humana is committed to improving the health and well-being of the communities we serve. Our community locations bring that goal to life by breaking down barriers to health and helping community members achieve their best health," said Fohr.
To see a calendar of upcoming activities at the Evergreen Park Humana center visit www.humana.com.