Chicago Public Relations Consultant Launches Book To Share Tips And Tricks
9/5/2018, 12:55 a.m. | Updated on 9/5/2018, 12:55 a.m.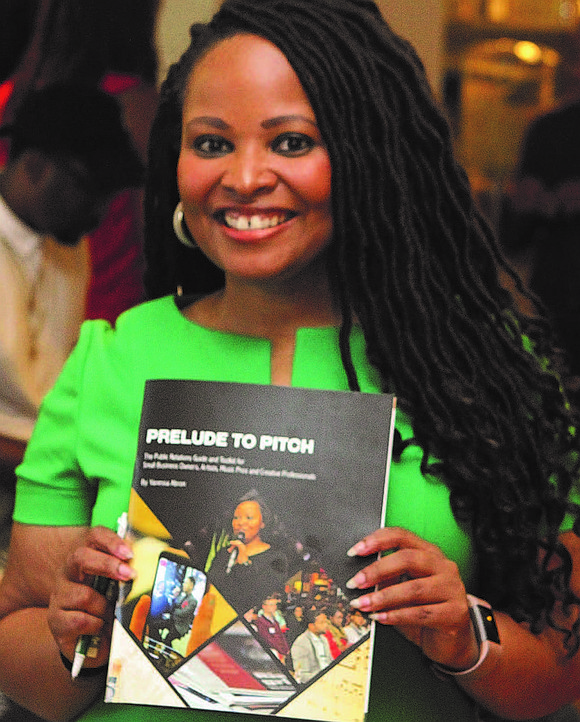 Chicago Public Relations Consultant Launches Book To Share Tips And Tricks
BY KATHERINE NEWMAN
Independent public relations (PR) consultant and Founder of Agency Abron, Vanessa Abron, recently released "Prelude to Pitch; The Public Relations Guide and Toolkit for Small Business Owners, Artists, Music Pros and Creative Professionals." The book is a way for Abron to provide PR resources to those who are working on a small budget.
On her 13-year journey in PR, Abron has found a way to make money, be her own boss, and incorporate her life-long love of music and all things creative in her day-to-day life by going above and beyond to accommodate musical and creative clients. However, the term starving artist was coined for a reason and Abron realized that she could connect with more clients if she was able to adapt to better meet their financial restrictions.
"Musicians, the people in music, and creatives are my ideal clients because that is the background that I came from. Unfortunately, they aren't always in a position where they are able to afford me which is understandable and I don't want to milk them dry. I wanted to create something that could help them at an affordable cost and then try to keep them on my radar until they're able to build up to be able to afford my services," said Abron.
While it is no secret that musicians and creative individuals were Abron's original targeted audience for "Prelude to Pitch," she quickly realized that the benefit of using her workbook couldn't be limited to creative people only and that it would be just as useful for artists and musicians as it would be for any individual or business needing a low-cost PR strategy.
"What people can find in this book is basically the tools to help them understand PR and develop an approach that will allow them to implement it on their own," said Abron.
The unique format combines useful information about how to build a PR campaign from start to finish and on top of that the workbook asks thoughtful questions along the way and provides space to jot down ideas and strategies as the client progresses through the book. Abron was very purposeful in the way she combined her knowledge with her own best practice of building as she goes to create an all-encompassing PR Guidebook.
"When I first started writing the book, initially I thought it was going to be information based but as I was writing it and as I was thinking about how I receive information I was thinking that people don't need an informational book they need to be able to do this. I thought that would be the best way to reach this potential audience, to allow them to actually write and think about their thoughts," said Abron.
For more information and to order a copy of "Prelude to Pitch" visit www.vanessaabron.com.