Black Women And Girls Symposium Focused On Securing The Bag
9/5/2018, noon | Updated on 9/5/2018, noon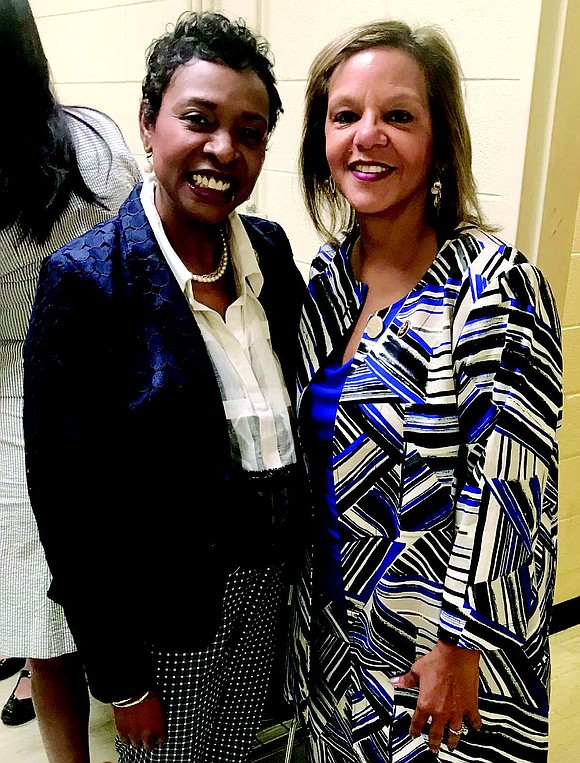 Black Women And Girls Symposium Focused On Securing The Bag
BY KATHERINE NEWMAN
The Congressional Caucus on Black Women and Girls recently held a Symposium at Chicago State University, 9501 S. King Dr., titled Securing the Bag. The symposium focused on helping African American women build financial freedom and generational wealth.
The hosts of the event were Congresswoman Robin Kelly (D-IL) and Congresswoman Yvette Clarke (D-NY) who serve as co-chairs of the Congressional Caucus on Black Women and Girls along with Congresswoman Bonnie Watson Coleman (D-NJ) who was not in attendance at the recent symposium.
"When Yvette, Bonnie, and I founded the Congressional Caucus of Black Women and Girls we made a commitment to encourage and uplift black women across the country by providing fundamental resources to help cultivate and mold them into women of integrity and possibility. For this year's symposium, we are focusing on the topics of financial health and wealth building," said Kelly.
Both Clark and Kelly spoke about the importance of understanding the wage gap that exists between men and women and the even more significant wage gap that exists between white men and black women.
"Compared to all men, women on average are paid 80 cents on the dollar even though they are doing equal work. When compared to white men, black women who work full-time year-round are typically just paid 63 cents on the dollar. What does 63 cents mean? Over a 40 year career, it's nearly a million dollars and we all could use that," said Kelly.
Similarly, Clarke posed the question of how to "make lemonade out of lemons when discrimination and wages have had a really bad impact on black families and female head of households."
"One of the areas that I have really grabbed hold of within [the Caucus on Black Women and Girls] context has been economic development and education and what I'm looking at is how economic access, or lack thereof, impacts the growth and development of families, black families in particular, and upward mobility for black women," said Clarke.
Through panels and interactive sessions, the symposium was able to proactively address the discrimination and the gender-based wage gap that has placed Black women at an economic disadvantage despite their level of education or professional achievements.
"What we want to do is give black women and girls the tools for financial success whether that is learning how to invest and save a nest egg, how to pass on generational wealth, or how to start a business, and really anything involving money and finances and success because it's not really taught in school and it may not be taught at home and it's very important," said Kelly.
Aside from the Congresswomen, the symposium featured Dorri McWhorter, CEO of the YWCA of Metropolitan Chicago, as the keynote speaker along with special guests Marcia Young Cantarella, daughter of Civil Rights Movement icon Whitney Young Jr., and the newly appointed Chicago State University President, Zaldwaynaka "Z" Scott.