South suburban Matteson changing for the better
10/31/2018, noon | Updated on 10/31/2018, noon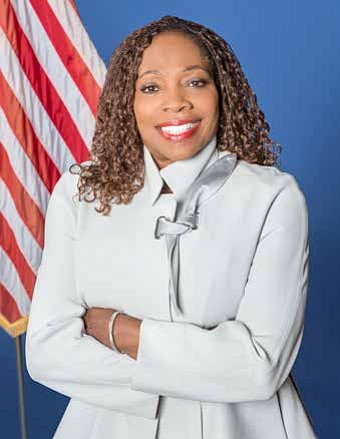 South suburban Matteson changing for the better
BY WENDELL HUTSON, Contributing Writer
Up until two years ago, Sheila Chalmers- Currin was a longtime resident of south suburban Matteson, but today she is the village's mayor and its biggest advocate for change.
Mayor Currin moved to Matteson from Chicago in 1983 just as so many other families did looking for a change in their lives.
"Matteson is a good place to raise children," said Chalmers-Currin, a wife and mother. "It is a place where you can live, shop and work."
Despite the village recently losing major retailers like Carson's and Target, Chalmers- Currin said that has not stopped new businesses from coming to Matteson.
Pete's Fresh Market is set to open a Matteson store in 2019. Other developments underway include a 75-unit, assisted living facility for seniors; 306 new homes at the Brookmere complex and a Sam's Fulfillment Center, which replaced the shuttered Sam's Club store.
And a Nov. 15 town hall meeting is set to discuss plans for redeveloping the former Lincoln Mall, which closed in 2015.
"Lincoln Mall was a 'cash cow' back in the days. It was the place to go to if you want to do some serious shopping," recalled Chalmers-Currin. "It had a variety of stores including major retailers and everybody came to Matteson to shop.
People need to understand that retail did not just leave Matteson. More people are shopping online and retailers are closing their stores nationwide as a result." One business Chalmers-Currin said she is not opposed to bringing to Matteson is a casino.
"Too much money from Illinois is being spent in Indiana because of the casinos there," said Chalmers-Currin. "I think ultimately a casino will come to this area even if it's not in Matteson."
Aside from the economic rebuilding taking place in Matteson, longtime residents like Jamal Richardson and his wife Patricia said they continue to live in the village as empty nesters because it supports their lifestyle.
"Our children have finished college, gotten married and are off living their own lives," said Jamal, 64.
"Now it is time for us to live the way we want without having to make anymore sacrifices other than for ourselves. Matteson is a quiet place to live especially for older people who do not want all that hustle and bustle you get living in Chicago."
Other reasons for living in Matteson, said Patricia, are the public schools, low crime rate and the social atmosphere.
"After work I can go have dinner and drinks at a nice restaurant, I can get my hair, nails and feet done, grocery shop or anything else I desire and I don't have to leave Matteson to do it," said Patricia. "How many people can say that about where they live? A lot of times you have to leave your community for goods and services because it is not available where you live, but that's not the case if you live in Matteson."
The village is conveniently located off Interstate 57 and is also near other south suburbs, such has Tinley Park, Country Club Hills, Chicago Heights, Frankfort, Olympia Fields, and Richton Park. Matteson residents include U.S. Rep. Robin Kelly (D-IL), whose district includes Matteson.
"There are a lot of great people that live in the village and I'm proud to be a resident," said Kelly. Matteson has a population of 19,009, according to census data, and 78 percent of its residents are black. The shift in demographics began
in 1996 when 48 percent of the population was black for a village once 84 percent white in 1984.
However, a change in demographics to mostly blacks from white residents, in some ways could hurt Matteson economically, explained Percy Scott, executive director of the Chamber 57, a nonprofit that promotes and supports the growth and development of local communities.
"African Americans are known to shop outside their communities whereas 'general' markets typically don't," said Scott. "But Matteson (still) has one of the highest household incomes in the region regardless of demographics. Matteson is a family community."
Much like the mayor and Scott, Matteson residents said they would recommend the village to anyone looking for a good place to live and raise a family.
"There are senior and youth activities available in Matteson and the village is very safe," said Jamal. "And there's plenty of housing choices too. That's why I love living in Matteson."