Patti LaBelle to Headline The Executive Leadership Council's 2018 Recognition Gala
10/10/2018, noon | Updated on 10/10/2018, noon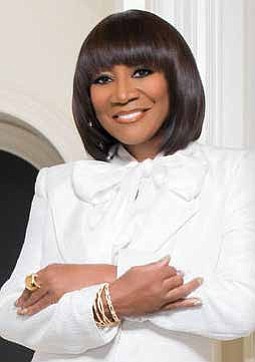 Patti LaBelle to Headline The Executive Leadership Council's 2018 Recognition Gala
Two-time Grammy® Award-winner and legendary recording artist Patti LaBelle will serve as the marquee entertainment at The Executive Leadership Council's (ELC) 2018 Recognition Gala, taking place on October 11 at the Marriott Marquis Washington, DC.
The ELC hosts this special event each year to celebrate outstanding business leaders and corporations for their support of diversity, inclusion and achievement in business.
More than 2,000 guests, including many of corporate America's leading CEOs and senior executives, thought leaders, and politicos, will be in attendance to pay tribute to this year's honorees.
"This year's theme, Beyond One: We Are Greater Together, highlights our organization's yearlong focus on leveraging our collective power to create opportunities for one another and for future generations," said ELC President & CEO Skip Spriggs. "The ELC is proud to recognize our 2018 honorees at this critical time in our history when black excellence and the importance of creating a legacy for future generations is often overlooked and needs to be celebrated."
The ELC will present The Hill Family with the 2018 Achievement Award for their significant achievements in business and influence on corporate America. The Hill Family includes Calvin Hill, a former NFL player, Super Bowl Champion, and consultant to the Dallas Cowboys; Janet Hill, a prominent corporate director and successful former business owner and corporate executive; and Grant Hill, a former NBA player, seven-time NBA All-Star and recent Basketball Hall of Fame inductee, television broadcaster, and accomplished business leader.
The Hill Family, collectively, demonstrates the strength of the black family as a unit, the importance of fostering generational wealth, and a continued desire to give back to the black community.
JPMorgan Chase will receive The ELC's 2018 Corporate Award. This honor is given to a corporation that has made significant contributions to the advancement of black corporate executives. In 2016, the company introduced Advancing Black Leaders, an expanded diversity strategy focused on increased hiring, retention, and development of talent from within the black community.