Inaugural Speak Truth Summit Will Engage And Empower Women of Color
10/10/2018, noon | Updated on 10/10/2018, noon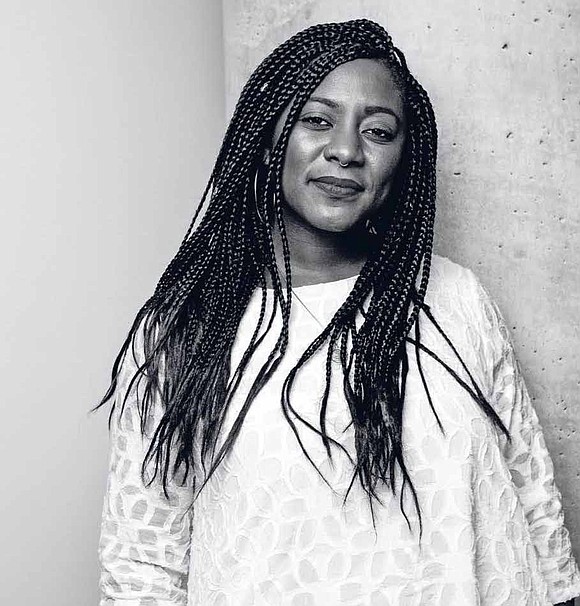 Inaugural Speak Truth Summit Will Engage And Empower Women of Color
BY KATHERINE NEWMAN
The inaugural Speak Truth Summit will take place on Oct. 20-21 at Chicago State University and the Jolly Pumpkin in Hyde Park. The Summit is presented by The Impact Alliance in collaboration with Chicago Black Women in Tech and Womanist Words. This two-day summit has been designed to restore, build, and empower women of color through networking, workshops, panel discussions and a keynote speech delivered by Alicia Garza.
"I think it's without question that we live in a very critical time right now and unfortunately the issues that particularly impact women of color are often a second thought or not even talked about at all. For me, the main purpose for this summit is to give voice and visibility to those issues because they need to be addressed. I think women's issues and women's rights, in general, have been under attack for decades in many systems, personally or professionally, in our society. It's important to acknowledge and recognize that these types of issues have additional layers of trauma for women of color," said Carla Kupe-Arion, founder and president of The Impact Alliance.
The Impact Alliance is a social justice and inclusion-focused organizational culture management consulting group with a mission to assist with creating organizational cultures that are diverse in all forms and inclusive in all aspects for the good of the organization as well as those they impact, according to a press release announcing the Speak Truth Summit.
The summit's keynote speaker, Alicia Garza, is an Oakland-based organizer, writer, public speaker and freedom dreamer who is currently the Strategy and Partnership Director for the National Domestic Workers Alliance, the nation's leading voice for dignity and fairness for the millions of domestic workers in the United States. She is the Principal of the Black Futures Lab, an initiative aimed at transforming Black communities into constituencies that build power in cities and states. Garza, along with Opal Tometi and Patrisse Cullors, also co-founded the Black Lives Matter network, a globally recognized organizing project that focuses on combating anti-Black, state-sanctioned violence and the oppression of all Black people, according to a press release announcing the Speak Truth Summit.
"I don't want to talk about it and just acknowledge these realities, I want us to think about what we can do right now especially with midterm elections coming up and all of the movements happening right now. I want to talk about what we can actually do to impact our personal and professional lives," said Kupe-Arion.
The summit will include discussions on a variety of topics and over 30 diverse summit panelists and workshop leaders who will foster conversations on topics such as physical violence against women of color, reproductive justice as it relates to childbirth, intersectional feminism, religion and feminism, hostile work environments, internalizing and defining womanhood, entrepreneurship, and running for office, according to a press release announcing the Speak Truth Summit.
For more information on the Speak Truth Summit visit www.womanistwords. com/speaktruth-summit.