BOYS AND GIRLS CLUBS OF CHICAGO UNVEILS RENOVATION OF EAST GARFIELD PARK FACILITY
10/10/2018, noon | Updated on 10/10/2018, noon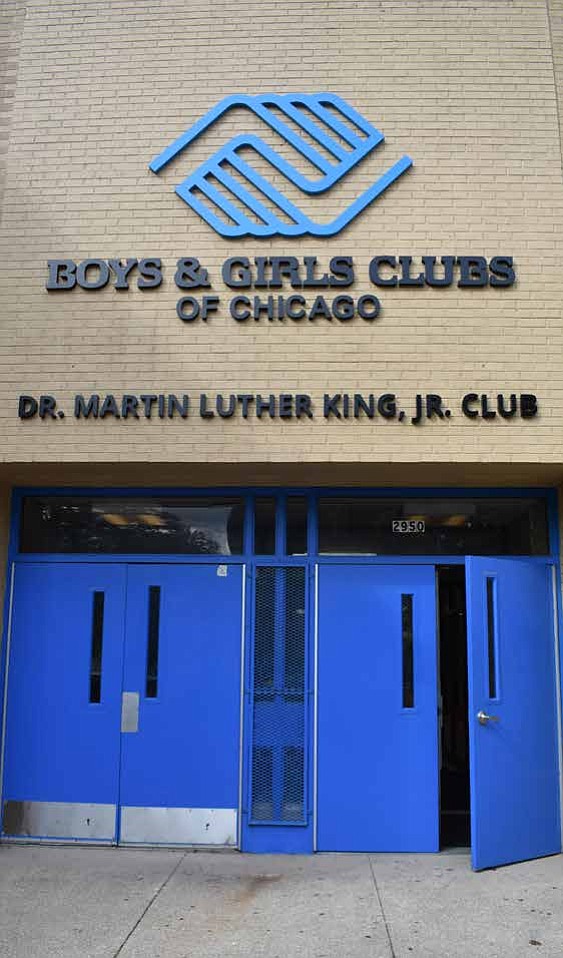 Boys And Girls Clubs Of Chicago Unveils Renovation of East Garfield Park Facility
BY KATHERINE NEWMAN
More than $500,000 was invested in renovating and transforming the Boys and Girls Clubs of Chicago's Dr. Martin Luther King Jr. Club (King Club) in East Garfield Park.
A grand reopening ceremony was recently held to reveal the finished work which features a new indoor pool, a renovated recreation center, a high-tech music studio, a new HVAC system, and several cosmetic improvements inside the facility.
The Boys and Girls Clubs of Chicago was founded in 1902 and operates under a mission of enabling all young people to reach their full potential as productive, caring and responsible citizens. The organization serves nearly 18,000 youth from the ages of 6 to 18 and works to provide members with the emotional, educational, physical, and cultural resources that allow them to enjoy their childhood and grow into thriving adults, according to the Boys and Girls Clubs of Chicago's website.
"We view our clubs as being life-saving by providing a safe space for kids, particularly in those communities that are ridden by violence, where they could be safe from danger. We're life-changing and our kids are the first to say that be it not for the club, their lives would have taken a very different path," said Mimi LeClair, president and CEO of Boys and Girls Clubs of Chicago.
One of the most anticipated new features of the King Club, located on 2950 W. Washington St., is the indoor swimming pool which will be used to provide swim classes and water safety lessons for members.
"It broke my heart to see this lovely pool that had been dried up for so long because it was in need of so many repairs. Now, we can offer our members swimming lessons, water safety lessons, and first aid training through the American Red Cross who will come in and teach lifesaving skills," said LeClair.
In addition to the pool, the King Club also revealed, "The Dream Studio" which is a brand new state of- the-art recording studio that was sponsored by Peoples Gas.
The studio will allow young people to explore careers in music and audio
production, like podcasting, sound recording, and musical engineering, from a behind the scenes perspective.
During the renovation, the Boys and Girls Clubs of Chicago was intentional about creating a space that would be inviting for teenagers, who are often the most vulnerable when it comes to bad influences in their community, according to LeClair.
"One of our many goals at the Boys and Girls Club is to deepen our reach to the teen population, a population that we view as very vulnerable," said LeClair. "We want to make sure that we offer our teens opportunities that are exciting to them otherwise they just won't come.
This new teen center will be a place for them to relax with friends, have conversations, and just kind of hang out."
To learn more about the Boys and Girls Clubs of Chicago, visit BGCC. org.