Matteson food vendors show diversity at Unity Day
10/5/2018, 10:24 a.m. | Updated on 10/5/2018, 10:24 a.m.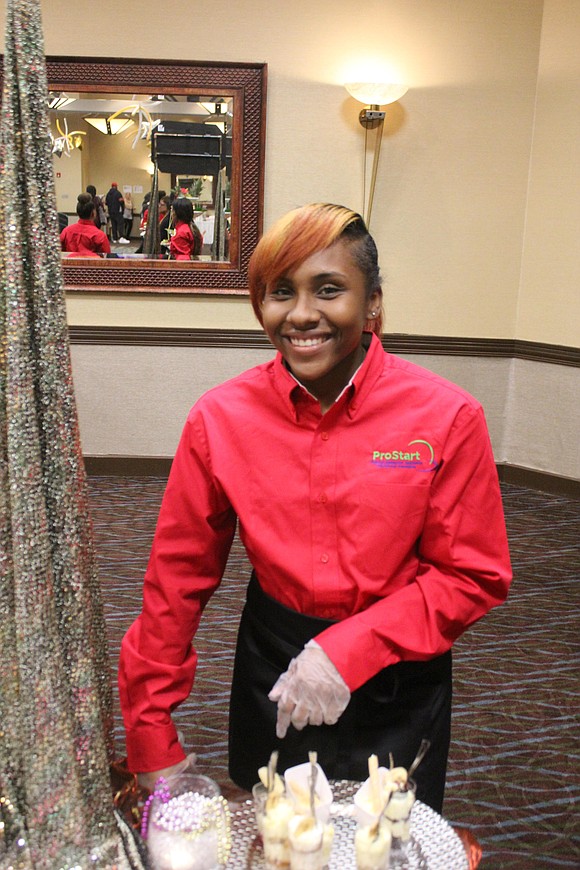 Matteson food vendors show diversity at Unity Day
BY WENDELL HUTSON, CONTRIBUTING WRITER
The 13th Annual Taste of Matteson & Unity Day displayed food from local restaurants and vendors from different ethnic backgrounds even though Matteson has a predominately black population.
According to census data, Matteson has a population of 19,097, which includes 78 percent (14,833) blacks; 14.6 percent whites (2,784) and 4.3 percent Hispanic (813).
The purpose of the Sept. 28 event at the Holiday Inn in Matteson was to showcase diverse food choices available in the south suburb, said Matteson Mayor Sheila Chalmers-Currin.
"It's good to come out and meet the residents of Matteson especially young people," Chalmers- Currin told the Chicago Citizen. "We [village of Matteson] are in a place where you would want to be, right off Interstate 57. This event is all about breaking bread and sitting down with one
another and I look forward to it every year."
More than 200 people attended the three-hour event where they could choose from eating Greek chicken, Chinese food and pizza to Italian, Mexican and vegetarian meals.
Vendors donated food for the event, as they do every year, and
monies from ticket sales will be used to help fund other village events, according to Chalmers- Currin. And sponsors included ComEd, Rogers & Holland, Marathon, and Waste Management.
And volunteers like Lionell Harris and his wife Teresa did their part to help make the event fun.
"We've lived in Matteson for 30 years and volunteer every year," said Teresa as she served up Greek chicken to patrons while her husband served Chinese food. "Matteson is a great place to live, work and visit and that's what we want to show people."
Among the dozen vendors that participated were students from
the Prostart Culinary Program at Rich South High School in Matteson.
One of those students was Mattia King, who said even though she does not plan to pursue a culinary career she is happy to be taking the class.
"I now know how to make
homemade pizza bread and saute meatballs," boosted the 17-yearold
senior. "I would definitely recommend this class to other students regardless of their career path."
Mark Crawford, director of the Prostart Program at Rich South, agreed with King about recommending the class to all students.
"Cooking is universal so what students learn in the class could
be applied to everyday living like following directions and preparation," said Crawford.
Matteson resident Gregory Cook, 43, attended the event for the first time.
"I didn't even know they [Matteson] had stuff like this," said Cook. "But it's nice to see businesses come out to show support for the community. I'll definitely be back next year."