$400,000 GRANT WILL INCREASE ACCESS TO CAPITAL FOR SMALL BUSINESSES
10/3/2018, noon | Updated on 10/3/2018, noon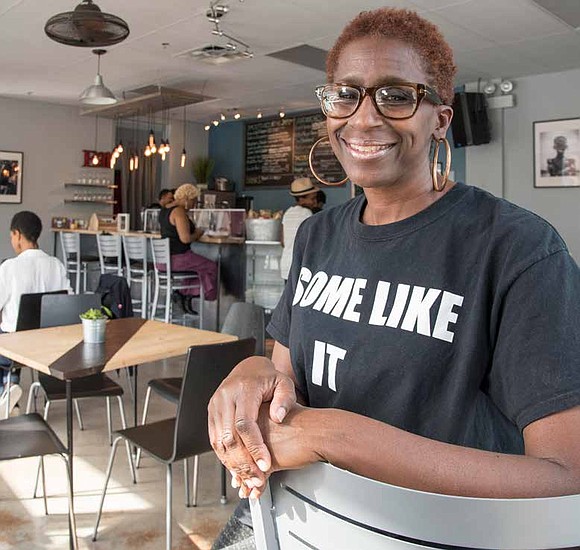 $400,000 Grant Will Increase Access To Capital For Small Businesses
BY KATHERINE NEWMAN
The U.S. Department of the Treasury's Community Development Financial Institution (CDFI) Fund recently awarded a $400,000 grant to the Chicago Neighborhood Initiatives.
Micro Finance Group (CNIMFG). The grant money will allow CNIMFG to provide even more small business loans to the greater Chicago area, including businesses in the South Suburbs.
In 2012, CNIMFG was established as a CDFI and began giving small business loans in 2013. CNIMFG is one of only 302 CDFIs in the country that were selected to receive grants from the U.S. Department of Treasury with the purpose of increasing lending and investment in economically distressed communities, according to a press release from the Chicago Neighborhood Initiatives.
"Chicago Neighborhood Initiatives, our parent company, is a real estate developer with a mission to revitalize neighborhoods," said Erika King, vice president of lending for CNIMFG. "Micro Finance Group was really just a natural fit under [Chicago Neighborhood Initiatives] overall mission because without small businesses we could not really create a healthy community. The goal of CNIMFG is to provide resources to underserved businesses in low to moderate income communities, to minority individuals, and to other underserved entrepreneurs."
The typical CNIMFG borrower is a start up or established small business that normally wouldn't be a qualified candidate for a large financial institution's lending program.
Whether it be because of a bad credit score, a lack of assets, or a minimal lending history, CNIMFG is able to look at borrowers on a case by case basis to determine if they are a good candidate for a loan.
CNIMFG provides loans that range from $500 to $25,000 for a start-up business and $500 to $50,000 for existing businesses. The loans provide access to capital in underserved neighborhoods that help borrowers maintain and improve their businesses by being able to purchase additional inventory, add new equipment, expand workspace, build storefronts, and establish storage space among other things, according to the CNIMFG website.
"We're working with a lot of underserved borrowers, minority borrowers, and low to moderate income borrowers that just don't have access to get capital to start a business by any other means," said King.
"Not all banks want to lend to a small business because it really doesn't generate the interest that would make it an appealing ask for bank sometimes."
This grant will allow CNIMFG to get more money out into those underserved communities that need help building up their business communities. King said that she is excited to have received the grant and even more excited to be able to reach even more small businesses.
"[The grant] just basically validates the work that we do and it really legitimizes our program. I think that's exciting because it shows that we're out there and we're doing what we set out to do and more importantly the impact is there. Being recognized on the national level certainly makes us very excited and very proud to be a recipient of that
award," said King.