2nd Annual Chicago South Side Film Festival, September 22nd to October 7th
10/3/2018, noon | Updated on 10/3/2018, noon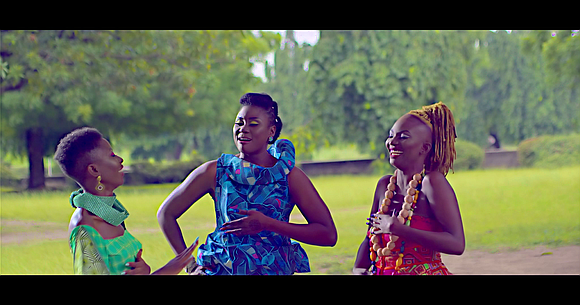 2nd Annual Chicago South Side Film Festival, September 22nd to October 7th
Chicago, IL. – September 11, 2018 – Chicago is eagerly awaiting the second year of The Chicago South Side Film Festival ("CSSFF"), a celebration of the South Side of Chicago on film! The CSSFF will feature nine screenings of vintage feature films, documentaries, and animated shorts. It will be held from September 22nd to October 7th, 2018.

The CSSFF will kick off on the evening of Saturday, September 22nd with a Cinema Social Fundraiser at Gallery Guichard in Bronzeville. The fundraiser will feature food from Pearl's Place Soul Food Restaurant and a vodka tasting by Koval Distilleries. Tickets cost $40 and are available on Eventbrite.
The first film screening of the 2018 seasons will be "Rejoice and Shout", a documentary film about the history of Gospel music. The screening will occur on Friday September 28th at the world-famous Pilgrim Baptist Church located in the Bronzeville neighborhood. The screening will include live gospel music and a post-film discussion of Chicago's contribution to Gospel Music led by Don Jackson – Founder of the to-be-built National Museum of Gospel Music.
The CSSFF will conclude on Sunday, October 7th with a screening titled "Black to the Future – An Afrofuturistic Cinematic Voyage". The screening will feature short films "See You Yesterday" directed by Stefon Bristol, and "Hello Rain" directed by CJ "Fiery" Obasi. It will also include a documentary film"The Paradigm Grey Experience" which explores the making of the "Paradigm Grey" anthology of short science fiction films made on the South Side. The screening will be held at the Studio Movie Grill theater in Chatham followed by a panel discussion.

CSSFF Founder and Producer Michelle Kennedy hopes to broaden the variety and quality of the South Side's cultural events and programs. "The Chicago South Side Film Festival is the only one that occurs exclusively on the South Side and is dedicated to the South Side's rich and complex cultural heritage" Kennedy said. Working with Michelle Kennedy to make this event a noteworthy success are fellow South Side natives Assistant Producer Lex Curtis and Production Assistant R. Delacy Peters III. -
The CSSFF is a not-for profit arts organization founded by South Side native Michelle Kennedy. The two-fold mission of the CSSFF is to broaden, diversify and improve the quality of entertainment options on Chicago's South Side, and to provide South Side filmmakers with opportunities to screen their work.
Get connected with Chicago South Side Film Festival: www.southsidefilmfest.org Facebook @chicagosouthsidefilm
https://www.facebook.com/chicagosouthsidefilm Twitter@filmsforthepeop https://twitter.com/filmsforthepeop
Instagram Southsidefilmfestival https://www.instagram.com/southsidefilmfestival YouTube Chicago South Side Film Festival
https://www.youtube.com/channel/UCTz-9GWYIvFdBI5Bxs1MoYQ