Serena Williams Joins Common For Creative Minds Talk In Chicago
11/7/2018, noon | Updated on 11/7/2018, noon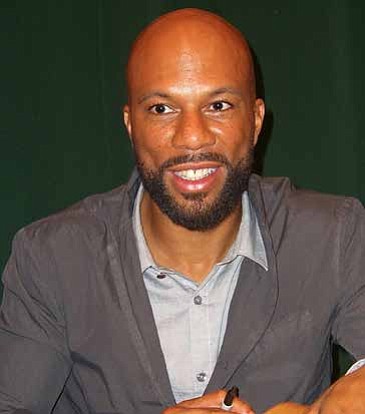 Serena Williams Joins Common For Creative Minds Talk In Chicago
BY KATHERINE NEWMAN
Chicago-born rapper, Common, and world-renowned tennis star, Serena Williams, recently came together in Chicago for a Creative Minds Talk at the Lyric Opera, 20 N. Upper Wacker Dr. During the event, the pair shared details about their experiences with activism, philanthropy, entrepreneurship, and gave insight into their day-to-day lives.
"Serena and Common are philanthropists who are passionate about supporting education, providing resources for victims of violence, and they will continue to fight for equality," said Leslie Pappas, executive director of the Common Ground Foundation, one of two beneficiaries of this Creative Minds Talk.
Creative Minds Talks are a series of monthly events that feature high profile guests from various backgrounds and professions like fashion, design, architecture, art, music, film, literature and dance. During the event, the bright minded guests sit together and partake in a captivating live conversation that engages, educates, and entertains the audience, according to the Creative Minds Talks website.
"The impact of this event was felt by everyone in attendance. The conversation between Serena and Common was inspiring as it gave us the personal perspectives of their stories. They shared some of the most important ways they have used their platform for good and how they've both given a voice to those who struggle to be heard," said Pappas.
During the event, Williams said that she plans to continue to use her platform as a professional athlete and her celebrity status to empower people.
"Because of technology, we have a real way to affect and change people even if it is just simply to use my voice and be heard for once. There are a lot of people that don't have a voice and aren't able to be heard and I have a platform where people can hear me. Being a woman and being black there is so much that I represent and there are so many people that look like me and they don't have that voice," said Williams.
Over 10 years ago, the Common Ground Foundation was founded by Common, an Academy Award winning artist, actor, and author who grew up on the south side of Chicago. Today, the organization is able to reach high school students through mentoring and college preparation programs with a focus on healthy living, financial literacy, character development, and creative expression, according to the Common
Ground Foundation Website.
"The mission of the Common Ground Foundation is to empower our youth to become future leaders. Having two incredible leaders onstage talking about their personal journeys and responsibility to give back was directly aligned with our vision as an organization. We want every child to know that they have the ability to effect change in their own lives, their communities, and in the world at large," said Pappas.
Proceeds from the ticket sales of this event benefited the Common Ground Foundation as well as the Yetunde Price Resource Center.
For more information on upcoming Creative Minds Talks, visit creativemindstalks.com. To learn more about the Common Ground Foundation visit commongroundfoundation. org.