Chicago Author Hosts Book Signing For Release Of Second Novel
11/7/2018, noon | Updated on 11/7/2018, noon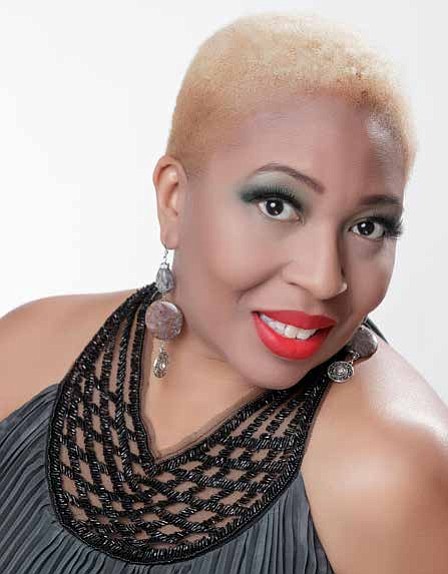 Chicago Author Hosts Book Signing For Release Of Second Novel
BY KATHERINE NEWMAN
D. A. Rhodes, author of Why?, recently hosted a book signing event for the release of her newest novel The Day Hate Stood Still. The new book is a sequel to her first novel and chronicles the difficult life of the Boxx Family.
The Day Hate Stood Still is set in 1980's Chicago, a time when Harold Washington was becoming the city's first African American mayor and there was a new hope for black communities and residents. While excitement is in the air for the city as a whole, the Boxx family is once again dealing with a tragedy that will change the course of their family's future forever.
"After the first book was released and people began to read it, they were saying that they wanted to know what happens next for the Boxx Family. That's where The Day Hate Stood Still came into play," said Rhodes.
Fans of Why? begged Rhodes to continue on with the story and answer some of their most pressing questions about the Boxx Family who, in the first novel, was dealing with a family members murder and the revelation that a family member had been molested as a child. This second Boxx Family novel digs even deeper into the minds of the family and their never-ending struggle to free themselves of their past.
"In this book, they've dealt with the anger of it, dealt with the blame of it, and dealt with all those other emotions and are now at the point where they need to move on as a family. But, in the midst of them moving on as a family, there is another tragedy that is happening inside the family and they have to deal with that in the process of getting to forgiveness and redemption," said Rhodes. Rhodes received a bachelors degree in Journalism from Columbia College in Chicago and currently works as the program director for WYCA 102.3 FM Radio. She is also the community affairs host for the Crawford Broadcasting Network in Chicago.
Aside from being an award-winning author, Rhodes is the Executive Director of the Rhodes Literary Group, a non-profit organization dedicated to bringing literacy to life for children and adults through scholarships and writing workshops.
"With the Rhodes Literary Group, our whole focus is to help aspiring authors to become authors so we take them through the paces of starting and finishing
a book, we teach them how to publish and how to market the book as well," said Rhodes.
The Rhodes Literary Group hosts a bi-annual Authors Brunch, held in Detroit and
Chicago, to provide a platform for independent and aspiring authors to showcase themselves and their work and network with established authors and New York Times best-selling authors.
Both novels by Rhodes are available on Amazon and her books as well as more information on the Rhodes Literary Group is available at www.therhodesliterarygroup.com.