Lori Lightfoot Announces Mayoral Candidacy
5/30/2018, noon | Updated on 5/30/2018, noon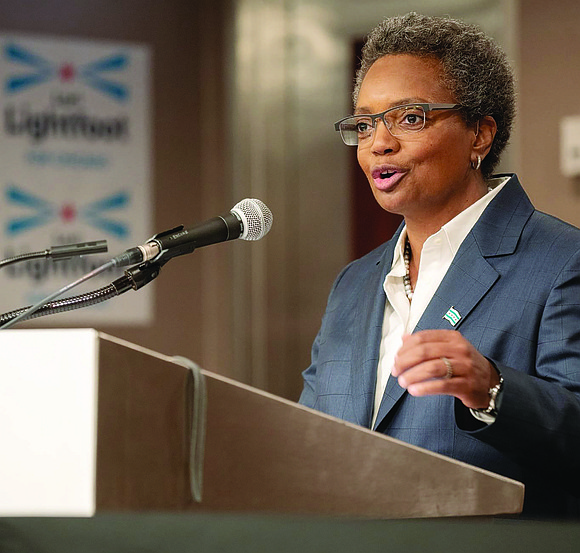 Lori Lightfoot Announces Mayoral Candidacy
BY KATHERINE NEWMAN
Lori Lightfoot, former president of the Chicago Police Board, recently announced that she will join the race for Mayor of Chicago. While Lightfoot is still working to develop detailed proposals to steer her campaign, she has identified building strong neighborhoods, violence, and financial reform across the city as the pillars of her campaign.
"I just fundamentally came to believe that the city is going in the wrong direction," said Lightfoot about why she decided to run for mayor. "Both in my experience and in talking to people from different regions of the city, it became clear that a new direction was needed and so that led me to think seriously about what role I could play to have maximum impact and try to make a difference in the quality of lives of individuals, families, and neighborhoods."
Encouraging equity and inclusion across the city will steer and support Lightfoot's vision for Chicago.
"My vision of Chicago starts with one in which equity and inclusion are our north stars. Where we get rid of the 'us vs. them' style of governance. If we are united in a common purpose to put a progressive course for the city, we are going to be able to accomplish amazing things," said Lightfoot.
Building strong neighborhoods in Chicago is one of Lightfoot's most comprehensive goals. Neighborhoods are her way of addressing several issues at once by pushing for small businesses and neighborhood schools to see investments which will result in an increase in employment and a reduction in violence.
"I'm very focused on making sure that we have a plan to uplift families and neighborhoods. You can look at it from any measure that you can think of whether its the number of kids living in poverty, the structural unemployment that we see that is generational, the absence of a real plan for small business development in the neighborhoods, the fact that we have food deserts, medical deserts, pharmacy deserts, the list is long," said Lightfoot. "All of these components and more play a role in being able to have stable neighborhoods and if you have stable neighborhoods the violence won't be at the historically high levels we have now."
A common theme across all of Lightfoot's ideas is that Chicago needs a better plan. While she admits there is no magic solution to fix the city's current problems, there is a way to be more proactive.
Lightfoot said that she will hire and empower a risk manager for Chicago because, like any other multi-billion-dollar operation, she believes there should be a person who is responsible for identifying and mitigating risks.
"We have got to have these plans in place, we have to have the right personnel in place, and fundamentally we need a leader who sees these challenges as opportunities and offers hope and solutions," said Lightfoot.
"We have world-class talent all over the city and what we need is a leader who recognizes that and brings people together to help solve the challenges."