Long Time Woodlawn Activist Supports Obama Presidential Center
5/30/2018, noon | Updated on 5/30/2018, noon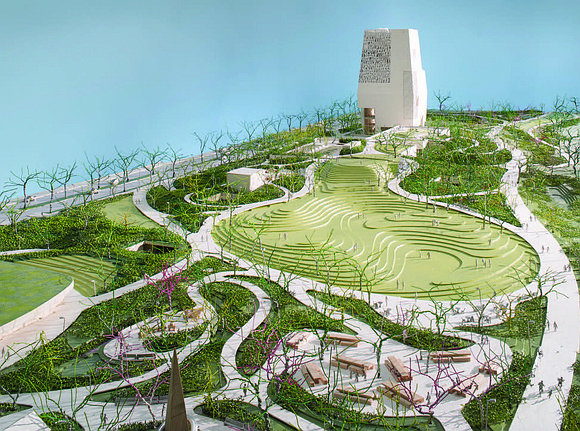 Long Time Woodlawn Activist Supports Obama Presidential Center
BY KATHERINE NEWMAN
With the recent news of the nearly-unanimous Chicago City Council vote to approve the construction of the Obama Presidential Center (OPC) in Jackson Park, Dr. Leon Finney Jr., founder and CEO of Urban Broadcast Media and longtime community activist in Woodlawn, is beaming. At a recent meeting of the Chicago Plan Commission, Finney presented a petition with 5,038 signatures asking that the Plan Commission vote in favor of the OPC.
The OPC will be a new landmark for the South Side of Chicago and an economic engine for the entire city. The OPC will help to revitalize historic Jackson Park and seamlessly connect the park to the lakefront. Upon completion, the OPC and Jackson Park will be a place for all seasons, with winding landscapes, a sledding hill, and quiet places to read with most of the space being free and open to the public, according to the Obama Foundation.
Over the years, Finney has been involved with building affordable housing and encouraging economic growth in Woodlawn, which is a neighborhood that sits adjacent to Jackson Park. Even still, Finney said that his years of work will not come close to impacting the community as much as the OPC can.
"The actual building of the OPC itself is a stellar event but the impact that it will have on the economic and social revitalization of Woodlawn will be massive. We will see homes being built and for sale that might have taken years to build, we'll see new business coming to the neighborhood that it would take years to attract. We'll see Woodlawn's institutions, it's schools, and it's churches benefit and they will continue to benefit for many years to come," said Finney.
Many people have criticized and petitioned against the OPC coming to Jackson Park claiming that the development will cause current residents to be displaced and the neighborhood to change. However, the neighborhood has been changing, according to Finney, just not in a positive way.
"The neighborhood has been changing all along as middle-income families and working families have gradually left Woodlawn. I grew up in Woodlawn. I've been either living or working in Woodlawn since I was four years old and I'm 79 now. I've seen Woodlawn change for the worse, not the better. This center proposes to change Woodlawn for the better," said Finney.
Of the over 2,000 affordable homes that Finney has been involved in building in Woodlawn, all will be staying he said. What he hopes will be on its way out is the 500 acres of vacant land that currently exists in Woodlawn
"This is a great day for the City of Chicago, for the south side of Chicago, and for the African American community of Chicago for the 44th president to be located right here in the heart of the black community," said Finney about the city council vote to approve the OPC.