Kosås Color Cosmetics Announces Investment to Fuel Growth
5/30/2018, noon | Updated on 5/30/2018, noon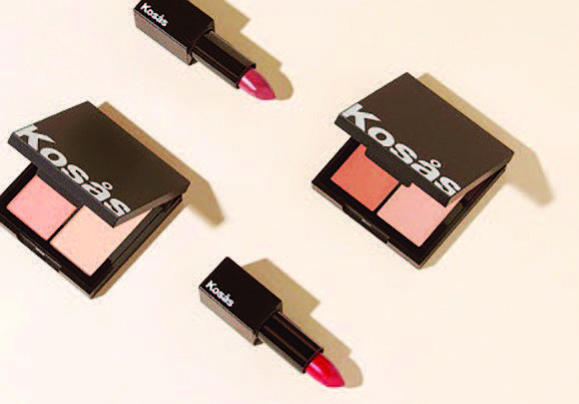 Kosås Color Cosmetics Announces Investment to Fuel Growth
Kosås, the color cosmetics company based in Los Angeles, announced recently that is has secured significant investment from CircleUp Growth Partners, a leading institutional investment firm focused on early stage consumer brands, in a Series A round of funding. This investment will fuel growth and allow the brand to expand its footprint both domestically and internationally.
Kosås Color Cosmetics was founded in 2015 by Sheena Yaitanes with a purpose to cultivate beauty on every level and offer women barrier-breaking formulations with universal appeal. The company has seen substantial organic growth without prior outside investment and doubled its sales in 2017. It is anticipated to triple sales in 2018 through expanded distribution with Violet Grey, GOOP, REVOLVE, Bloomingdale's, Neiman Marcus, Credo and The Detox Market, as well as through a holistic, integrated marketing strategy designed to drive brand awareness and engagement to kosas.com. Yaitanes, who formerly trained as a fine artist and is also a chemist, was introduced to make up at a young age by her mother, who repped industry legacy brands such as Clinique and Clarins.
This unique background and expertise has enabled Yaitanes to create a visionary collection of color cosmetics consciously formulated with premium ingredients and botanically-rich formulas that flatter a true range of skin tones. The name Kosås comes from the five interconnected layers, or "Kosås" of the self: the physical, energetic, mental, intellectual, and soul.
"With this first infusion of outside capital, we plan to build on the strong foundation we have created since our inception two years ago, while fueling our growth trajectory with a narrative-driven content strategy, innovative product development, and expanded distribution through key retail partnerships, as well as our own direct-to-consumer channels. We will have the opportunity to fully realize the world of Kosås," says Yaitanes.
Focused on investing in visionary founders, CircleUp Growth Partners leverages CircleUp's proprietary technology asset, Helio, to identify innovative brands with differentiated products and provides entrepreneurs with a unique set of resources and actionable, data-driven insights to propel their businesses forward. CircleUp's current investments in beauty and wellness include HUM Nutrition and Supergoop.
"Sheena Yaitanes has an incredible vision for Kosås and is the type of passionate entrepreneur that we are fortunate to partner with," said Alison Ryu, Managing Director at CircleUp Growth Partners. "Kosås celebrates all women and their natural beauty, and Sheena's unique perspective on product formulation, as both a chemist and artist, has resulted in distinct shades that complement a woman's face. The natural beauty landscape continues to grow rapidly as consumers seek out clean label, high-performance cosmetics, and we couldn't be more excited to partner with Kosås on this journey." For more information visit www.kosas.com