ILLINOIS PASSES BILL THAT ALLOWS COMMUNITIES TO ESTABLISH URBAN AGRICULTURE ZONES
5/30/2018, noon | Updated on 5/30/2018, noon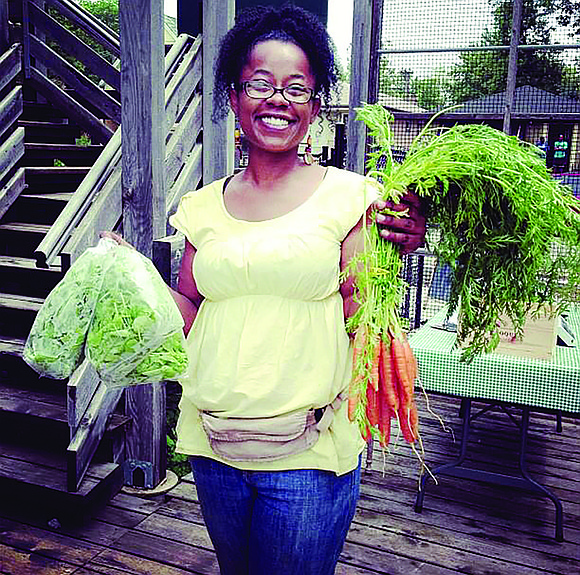 Illinois Passes Bill that Allows Communities to Establish Urban Agriculture Zones
BY KATHERINE NEWMAN
Illinois House Bill 3418, spearheaded by Rep. Sonya Harper (6th), recently passed in both the Illinois house and senate. The purpose of this bill is to make it easier for small farmers and community organizations to create urban agriculture zones (UAZ) where communities can grow food for themselves and combat food deserts.
"This bill is molded off of something that we were piloting in my district and in my community of Englewood. In my community, about 10 years ago, residents were looking at what was going on in Englewood and they looked at their vacant land, their lack of jobs and businesses, and thought why don't we use our own land as a way to grow food and bring in jobs," said Harper.
Once the executive director of Grow Greater Englewood, a social enterprise that works with residents and developers to create sustainable food economies and green businesses in Englewood, Harper said that she is very interested in food and how we, as a country and state, can localize our food.
"I fully enjoyed working in the area of food access, food justice, and educating residents about food access and even more about gardening, agriculture, and where food comes from and then also this aspect of being able to stimulate a little bit of local economy around it. I wanted to take that vision I had for my community and apply it to the whole state because there are other places in the state that are food deserts and there are other places in the state that have vacant land and where people need to be economically revived," said Harper.
Urban agriculture is something that Harper spends a lot of time thinking about and working on professionally and in her personal life.
"I work on this in my work time as well as my spare time because I still run my community garden and I'm consistently continuing to do the same work I did when I was an organizer. I'm no longer executive director of Grow Greater Englewood, but I still work closely and advise them on the direction that the organization has to take," said Harper.
Along with helping communities have access to fresh food, the bill will also encourage the state to be more independent and sustainable when it comes to food production.
Moving forward, Harper is anticipating a tour around the state to talk to different communities about the bill and what urban agriculture looks like.
"The next step is continuing to figure out how we create, grow, and sustain local food businesses especially in those areas of the state that are lacking fresh and healthy foods," said Harper. "Many legislators have asked me to come to their district and talk about this because they have the same problems."