HYDE PARK BASED ORGANIZATION RECEIVES $1.5 MILLION FROM BENEFIT CHICAGO FUND
5/30/2018, noon | Updated on 5/30/2018, noon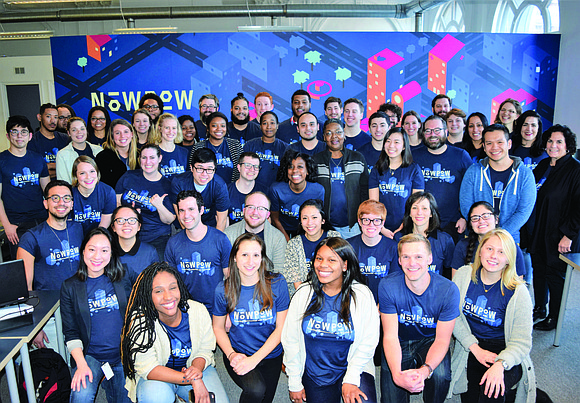 Hyde Park Based Organization Receives $1.5 Million from Benefit Chicago Fund
BY KATHERINE NEWMAN
NowPow, a Hyde Park-based organization that uses a digital platform and data analytics to connect patients in under-resourced neighborhoods with nearby health and social services, recently received a $1.5 million loan from the Benefit Chicago fund.
The Benefit Chicago fund is generated by a group of donors who provide loans for mission-directed for-profit and nonprofit organizations that need money to grow, but can't conventionally access it.
The John D. And Catherine T. MacArthur Foundation, Calvert Impact Capital, The Chicago Community Trust collaborated and created the Benefit Chicago Fund which began lending in 2017. Since then several other companies have invested in the fund which has a goal of making $100 million of impact investments in the Chicago region.
Praxis Mutual Funds, based in Goshen IN, has invested $1 million in the Benefit Chicago fund and has a long history of impact investing, according to Mark Regier, vice president of Stewardship Investing, and director of sales for Praxis Mutual Funds.
"We invest in the fund and then the fund turns around and makes loans as they become available and as they find appropriate candidates for the fund," said Regier. "I think Benefit Chicago is looking for a combination of factors. They want an organization with a strong history, good leadership, they look at the stability of the staff, and the depth and credibility of the board. They look for really strong institutions."
NowPow uses their digital platform to provide referrals to users for vital self-care services like food pantries, mental health support groups, and housing and job search assistance to more than 1,000 users from 45 South and West side health systems in Chicago.
"We are a self-care referral platform that connects people to basic resources to meet basic needs in their community as well as help them manage with chronic diseases," said Rachel Kohler, chief executive officer of NowPow. "What we do is leverage the resource directory with our matching algorithms to identify needs on behalf of the person and match them to specific services that help them get well, stay well, or manage with disease."
With the Benefit Chicago loan money, NowPow plans to move forward with 4 points of expansion.
They will continue to build their resource directory and hope to expand into North side neighborhoods where the technology is needed. There will also be an effort to get more community-based organizations on the technology.
NowPow has developed a self-serve platform that will allow individuals to access a network of resources. With the loan money, they will move forward with testing the self-serve technology and try to get community organizations interested in using it. Lastly, NowPow will continue to add large health care systems to the network as referral centers.
"The fact that Chicago has this right here and has put this much money at play in order to support organizations like ours is very inspiring and it makes me feel very hopeful about what can happen," said Kohler.