80 US Communities to Fight Local Hunger with Bees
5/30/2018, noon | Updated on 5/30/2018, noon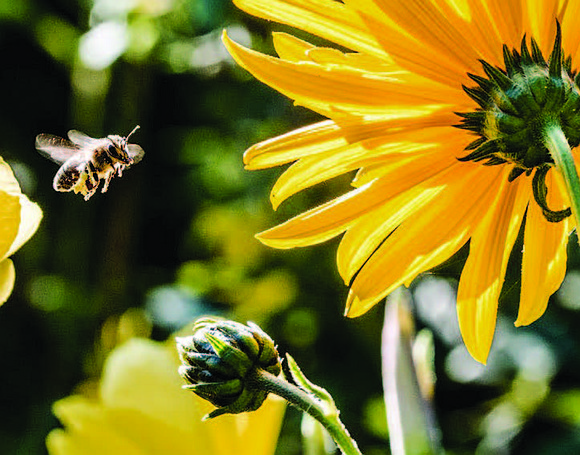 80 US Communities to Fight Local Hunger with Bees
NEW YORK – The Honeybee Conservancy has announced the selection of 80 community organizations from across the United States to benefit from their successful Sponsor-A-Hive program. The program provides underserved communities with bees, bee homes, supplies, and educational support to advance bee conservation and fight hunger by empowering communities to establish sustainable agricultural resources within their neighborhoods.
Bees are essential for the pollination of so much of the food Americans eat. Guillermo Fernandez, Director of The Honeybee Conservancy notes, "One in three bites of food we eat depends entirely on bees—and they are dying out. Bees inhabit the juncture where sustainability, science, and the local food movement intersect."
The Sponsor-A-Hive Program has worked to combat this decline by creating 165 bee sanctuaries since its inception in 2015, introducing millions of pollinators to US communities. Organizations such as the University of Montana, New Jersey's Greater Newark Conservatory, and Washington's Center for Self Reliance have received not only bees, beekeeping equipment, curriculum and resources, but also guidance from Honeybee Conservancy experts whose ongoing support helps organizations place and sustain bee homes to ensure their long-term success.
The 2018 Sponsor-A-Hive Program participants represent a wide variety of nonprofit community organizations, including schools, Native American tribes, nature centers, neighborhood parks, food banks, museums, and more. The organizations were selected from a pool of 377 applicants. Applications for the 2019 program will be accepted beginning in Fall 2018.
The Sponsor-A-Hive Program is supported by generous contributors, including Crown Bees, neubau, Neal's Yard Remedies, conEdison, and Kitchen Innovations. For information about the Sponsor-A-Hive Program or to learn more about supporting The Honeybee Conservancy, please contact Community Manager Nancy Rathbun Scott at 646-389-6025 or visit www.thehoneybeeconservancy.org.
The Honeybee Conservancy is a 501c3 charity and a project of Social and Environmental Entrepreneurs.