THORNTON TOWNSHIP ASSESSOR CASSANDRA HOLBERT AWARDED "2018 WOMAN OF THE YEAR"
5/23/2018, noon | Updated on 5/23/2018, noon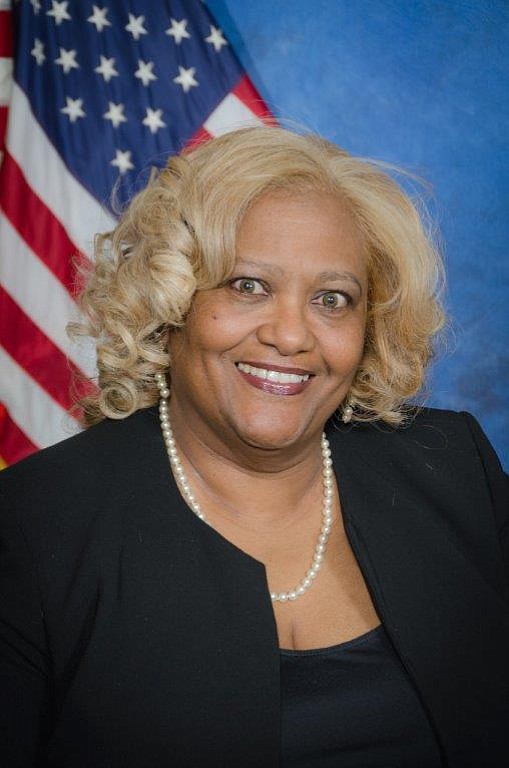 THORNTON TOWNSHIP ASSESSOR CASSANDRA HOLBERT
AWARDED "2018 WOMAN OF THE YEAR"
Ms. Cassandra Holbert received the 2018 Woman of the Year Award from The Society of Mannequins. The Society of Mannequins hosted its 18th annual presentation luncheon at the Tuscany Falls Banquets and Events in Mokena, Illinois.
Ms. Holbert said, "It made me feel special. This award was given to so many other women who have made significant contributions to our communities. I'm honored to receive this award."
In 1990, while employed with the Cook County Assessor's Office, Holbert became a Certified Illinois Property Assessing Officer (CIAO) and a member of the Illinois Property Assessment Institute. In 2013, Ms. Holbert was elected to the position of Assessor for Thornton Township. Holbert is currently the Assessor for Thornton Township. In this capacity, she represents 17 distinct municipalities with a population of over 168,000.
Her life began as a public servant in 1973 under Chicago Alderman Bennett M. Stewart of the 21st Ward. Stewart later became the Congressman of the 1st Congressional District in the State of Illinois.
Under the tutelage of Chicago Alderman Eugene Sawyer of the 6th Ward, Ms. Holbert demonstrated an enhanced degree of leadership and organization by taking her skills, talents, and character traits with her into the Chicago Mayor's Office. Sawyer was selected as the 42nd Mayor of Chicago, Illinois after the sudden death of then Mayor Harold Washington - the first African American Mayor of the City of Chicago. Sawyer was the second African American to serve as Mayor of Chicago in 1987.
Holbert received recognition for youth mentoring from the late Alderman Bennett M. Stewart of the Chicago 21st Ward. Under the late Mayor Harold Washington, she was awarded the key to the City of Chicago for outstanding leadership and community involvement. Under the late Mayor Eugene Sawyer, Holbert was also recognized for outstanding achievement in organizing block clubs and community organizations in the 6th Ward.
The Society of Mannequins is an Illinois not-for-profit organization which was formed 18 years ago to continue the vision of its parent organization, The Association of Mannequins. The Association of Mannequins established in 1939 by Ms. Emma Beck, was formed to bolster the spirit of Negro Women who aspired to be models. The Association of Mannequins was the first group of Negro models.
The mission of the Society of Mannequins is 1) to award scholarships to needy and talented African American students; and 2) recognize and honor impeccably groomed African American women who are exemplary role models and outstanding leaders in their fields and communities.
Also honoring Ms. Holbert and other women are Thornton Township Supervisor Frank M. Zuccarelli and Thornton Township Board of Trustees.
The 2018 Best Dressed African-American Women of Chicago are: Chicago Alderwoman Carrie Austin; Carol Bell; Lisa Coope; Mayor Vivian Covington, University Park, Illinois; Interim President for Olive Harvey City College Felicia Davis; Publisher Hermene Hartman; Dyanna Lewis; Illinois State Senator Kimberly Lightford; Denise Little; Debbie Meyers Martin; Dr. Kimako Patterson; and Dominique Jordan Turner.