LUPUS SURVIVORS TO BE GIVEN FREE NIGHT OF COMPLIMENTARY LIMOUSINE SERVICE, FIVE STAR HOTEL, FIVE STAR DINING, HAIR AND SPA SERVICES
"YES, WE HAVE LUPUS, BUT LUPUS DOESN'T HAVE US!!"
5/23/2018, noon | Updated on 5/23/2018, noon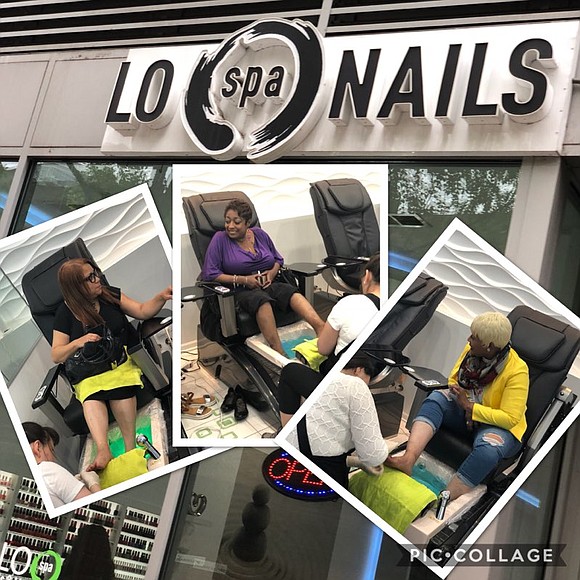 LUPUS SURVIVORS TO BE GIVEN FREE NIGHT OF COMPLIMENTARY LIMOUSINE SERVICE, FIVE STAR HOTEL, FIVE STAR DINING, HAIR AND SPA SERVICES
Earl Walker- Owner of W&W Towing Company- will provide at no expense to three incredible survivors of Lupus a free limousine for the entire day, overnight stay at an exquisite 5-star hotel and a free full dinner and drinks at a premier Chicago steakhouse. The women will also be treated to an exceptional night out on the town.
Thirty-eight year old Shauntel Davis was first diagnosed with Lupus in 1995 at the age of 15. She had never heard of Lupus, or how it was treated. During her initial medical treatments, Shauntel came across a rheumatologist at University of Chicago who gave specific care to victims of Lupus. This Physician created a unique strategy of how to treat this horrific disease. Cynthia battled consistently with the disease and was hospitalized numerous times. In 2007 she went into the hospital with an infection that resulted in her having pneumonia. Shauntel was sedated for days almost dying. On April 10th, 2007, she returned to the hospital for kidney complications, but was treated for a heart valve replacement. She immediately began dialysis treatments until she received a transplant on Oct.2, 2015.
"While yet still being challenged by Lupus, I'm blessed to no longer defend myself against the prior aggressiveness of the disease. Last year I was diagnosed with A-Fib and have been trying to get that under control. I'm now down to 21 pills a day from all the different side effects of Lupus and it's impact on my organs. I've have some good days and bad days, but my family is my inspiration. I have to show my kids what being strong looks like. They can't make excuses. Some days I get up hardly able to walk but God always wakes me up so I know there's a plan for my life. He has saved me too many times to leave me now. I wake up and tell myself, I have Lupus, but Lupus doesn't have ME!" says Shauntel.
Shauntel, along with fellow Lupus survivors, Chenise Rios and Anita Bratton, will all be picked up via limousine from their respective South Suburban homes on Sunday at 9:00 AM. A W&W Tow Truck decorated with LUPAS Awareness Month will lead the limousine to the very popular LO Spa located at 730 S. Clark Street in Chicago. It is there where the three ladies will receive Executive Spa treatments from 10:00 AM until Noon.
The ladies will be expected at the Hilton Towers for a 12:30 Media Availability. After addressing the media and the ladies will be fully escorted to their luxurious room equipped with a King size bed and other added furnishings. W&W Towing will have some great gifts already placed inside their respective hotel rooms as an added surprise for the heroic women.
The ladies will then prepare themselves in their very exquisite evening attire and be driven via limousine to the world renown Shula's Steakhouse located inside of the Sheraton Hotel, 301 E. North Water Street in Chicago. It is there where Mr. Walker will have additional gifts for the ladies.
"While it pains me to witness first hand of the enormous pain in which my wife is currently enduring, I refused to leave her side. I'm grateful to Mr. Walker and the community members who saw fit to help me in offering my wife a day of relief from the worries of this disease." says Chenise's husband, Marlon Rias.
Earl Walker was approached about the three women recently and decided to offer them an amazing evening of fun. Walker also wanted to bring attention to the entire aspect of Lupus given that the month of May is Lupus Awareness Month.
"I was truly moved after hearing of Mr. Rias unwavering commitment to his wife. Lupus has deterred the happiness of so many families. But the stories of these three women are a true definition of what living life to the fullest should be about. The money we will spend on bringing a smile to their faces is worth every dime." says Earl Walker.