Classic Hip Hop Lives Bring Golden Era Artists To Chicago
5/23/2018, noon | Updated on 5/23/2018, noon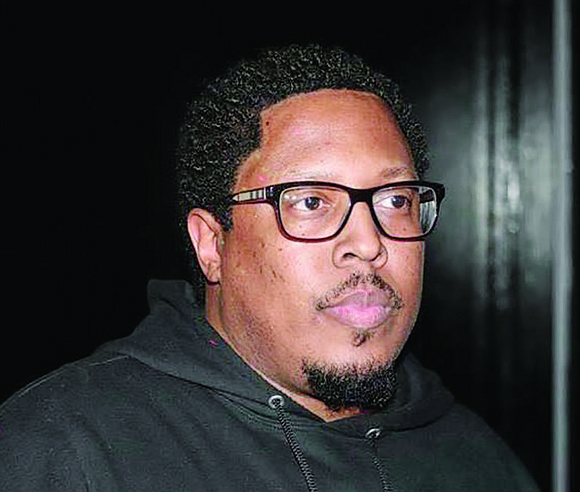 Classic Hip Hop Lives Bring Golden Era Artists To Chicago
BY KATHERINE NEWMAN
For the last year, Knowledge Beckom, founder of Classic Hip Hop Lives, has been producing hip-hop shows in Chicago that feature performances from golden era hip-hop artists. Most recently, Beckom brought Raekwon, rapper and member of the Wu-Tang Clan, to the Promontory in Hyde Park to perform his classic music with a live band.
"I'm a native of Chicago and a fan of golden era, or 90's, hip-hop music. I grew up on that music and as I started to get a bit older, I just thought it was more difficult to find the hip-hop that I grew up on and loved," said Beckom. "I knew I could not be the only one that felt like this and felt like something was missing, so I set a charter to create and build a platform that brought these golden era hip-hop artists back to the forefront."
When searching for hip-hop artists to bring in, Beckom looks for artists that have a decent following in Chicago and reflect the golden era of hip-hop that he loves so much.
"One of the most well-known hip-hop groups ever was Wu-Tang Clan and Raekwon has always been one of the prominent members. We wanted to connect with him because it's an elevation of our brand plus we know that Chicago is the second largest market in the U.S. in regards to Wu-Tang fans, so we knew that it would be well attended and people would be interested," said Beckom.
Although many of the artists that Beckom brings to town have been touring and performing for decades, he has found a way to create a truly unique experience at his show.
"We do focus on golden era hip-hop artists and often times these are folks that have been doing music and doing live shows for 20-30 years,so there is a great chance that our audience has seen them before. To make sure that our show is unique and to create a different experience we incorporate the live band. It is a four piece band, we do drums, keys, bass, and guitar," said Beckom.
Not only does the audience love it, but Beckom said that the artists find it to be a unique experience as well.
"One of the joys for me in putting these shows together is that you have these iconic and historic artists, but this is the first time they have ever performed with a live band. To hear groups like EPMD say, 'we've never done this before, we've never done 14 songs with a live band' and they've been performing since 1988," said Beckom.
Classic Hip Hop Lives is a new organization with big plans. Beckom said he hopes to grow the brand internationally and someday build a philanthropic arm as a way to give back. To see upcoming shows visit www.classichiphoplives.snappages.site.