GRADUATION STORIES SHOWING GRIT AND DETERMINATION
5/16/2018, noon | Updated on 5/16/2018, noon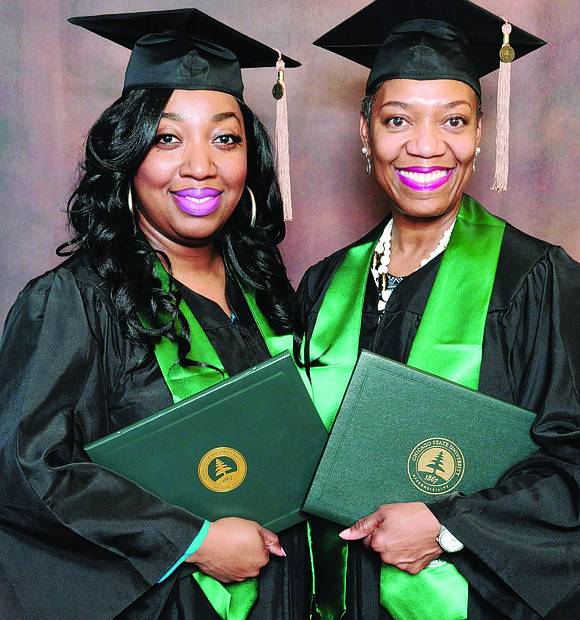 "I was so scared to fail, but I found a lot of support with my tutors, with the teachers, with all the students, and I feel really grateful to be in Olive-Harvey. They made me feel like I was in a family with brothers and sisters because they all helped me and they still help me. They supported me when
I felt that I couldn't do it and they always encouraged me to complete my assignments. I have a lot of responsibilities outside of school, I work and I have three children, and I felt really supported by all the community of Olive Harvey," said Salcedo.
She remembers the first course that she took when she transitioned from the ESL and GED classes into college courses at Olive-Harvey.
"It was not easy, it took me a lot of time to adapt to this new routine. One thing that helped me a lot was the first class that I took when I transferred from ESL classes to college credit classes. They offered a class called College Success and that was the first class I took. They taught me how to manage my time, balance my timewith my family, and the time for study," said Salcedo.
Her three children have been watching Salcedo as she has pursued her education and she says that she can tell her hard work makes them want to work harder as well.
"They always say that they are proud and I noticed that they are so into their process of doing homework and trying to be the best students in their classes and that makes me happy because they are on the honor roll too," said Salcedo. "My children have managed all the stress with me really well."
As the Olive Harvey Valedictorian, Salcedo could not be any happier to be graduating with her associates and a 4.0 grade-point-average. In the fall she will again begin classes, this time at Governors State University, to pursue her Bachelors in Accounting and after that, she plans to go for her masters.
"I feel really happy, I can't believe it. I can't believe that I did it. I had to confront so many obstacles, but I thank all these people that helped me learn how to manage my time and how to be brave," said Salcedo.