200 Cities and Counties Now "Open for Solar Business"
5/16/2018, noon | Updated on 5/16/2018, noon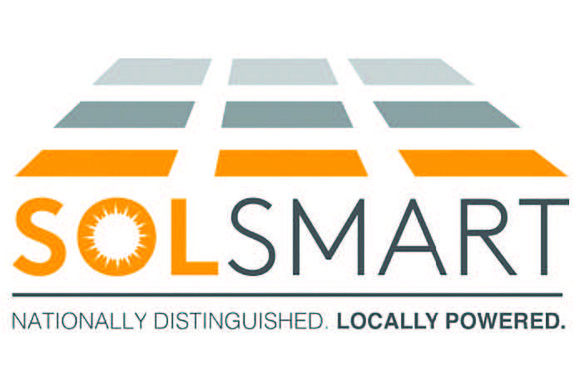 200 Cities and Counties Now "Open for Solar Business"
Lee's Summit, Missouri was designated recently as SolSmart Gold, marking the 200th local government nationwide to be recognized under the SolSmart program, which provides no-cost technical assistance to help communities make it faster, easier, and more affordable to go solar.
The 200 SolSmart designees are in 35 states and the District of Columbia and represent over 59 million Americans. The newest designees range from small towns such as Fairfield, Iowa; to cities such as Asheville, North Carolina and Shawnee, Kansas; to county governments like Suffolk County, New York. Major cities such New York City, Atlanta, Chicago, and many others have also achieved designation. The two states with the largest number of SolSmart designees are Colorado and Illinois (each with 18 designees), followed by California (17 designees), Massachusetts (12 designees), Florida (12 designees), Minnesota (11 designees), Missouri (10 designees), and Texas (10 designees).
Funded by the U.S. Department of Energy Solar Energy Technologies Office and led by The Solar Foundation and the International City/County Management Association (ICMA), SolSmart launched two years ago in April 2016. Local governments that meet objective criteria are designated SolSmart Gold, Silver, or Bronze, a signal that the community is "open for solar business." Every local government in the United States is eligible to receive no-cost technical assistance to achieve designation by SolSmart.
"Local governments are on the front lines of our national clean energy transformation, taking bold action to cut costs and expand solar energy use," said Andrea Luecke, president and executive director of The Solar Foundation. "SolSmart has helped 200 local governments and counting reduce administrative hurdles to solar, making them more resilient, more competitive, and well-positioned to attract new jobs and economic growth."
Other municipalities and counties interested in achieving SolSmart designation can begin the process at SolSmart.org.