Southside Non-Profit Provides A Complete Life Cycle of Service
5/9/2018, noon | Updated on 5/9/2018, noon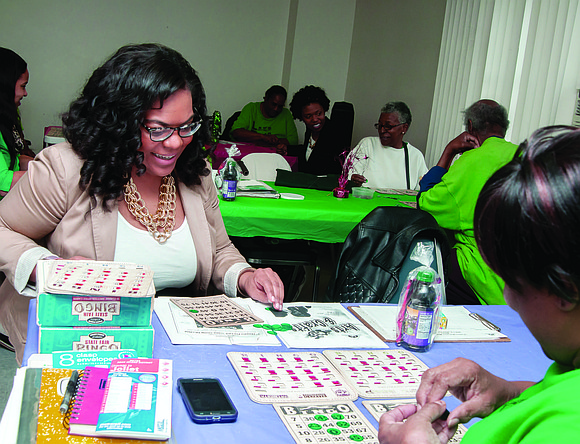 Southside Non-Profit Provides a Complete Life Cycle of Services
BY KATHERINE NEWMAN
Centers For New Horizons, Inc. (Centers) will be hosting their annual Friendraiser, Comedy for a Cause, on May 24th at the Promontory in Hyde Park. The event will feature three comedic acts, including Leon Rogers, and the proceeds from the event will be used to support the family services that CNH provides.
Founded in 1971, Centers was originally built on early childhood education services. In the beginning, Centers operated childcare centers inside of the Chicago Housing Authority high-rise housing projects on the south side of Chicago. From there, the organization grew its services to better serve the families of the young children that were in the childcare programs.
"We are a Head Start provider and Head Start looks at the whole family, not just the student. So, we worked with the children in those developments and the rest of our programs were grown out of that, like our workforce development, our counseling, our youth development and our adult case management services. We learned that families needed all of those services to support a child through preschool and beyond," said Christa Hamilton, CEO of the Centers for New Horizons.
Centers is approaching their 50th year of operation and they have grown to provide what Hamilton calls a complete life cycle of services starting with children that are 6 weeks old and reaching all the way to senior citizens in the community.
"A lot of our work is really geared towards reducing violence and the approach Centers has taken to reduce violence in the City of Chicago is through employment. We work really hard to get those employment programs because we find that a lot of the youth have been engaged in the justice system or truancy at school prior to working with us and those numbers decline once they start working," said Hamilton.
The upcoming Friendraiser will help to support these kinds of dynamic programs that operate on a case-by-case basis. One of the goals at Centers is to be an agent for the community and that means never saying no to someone who is in need of services.
"A lot of our funding comes from the government and they have [a] very specific population that we are required to work with, but we work in a greater community that is not always attached to those funding sources so the money from this fundraiser will go towards those service gaps for individuals that may not be tied to the funding that we already receive, but they still need help," said Hamilton.
Guests at the Friendraiser will engage in networking, cocktails, food, and comedy. Centers will provide a presentation of their programs and present the Community Partner Award to Victoria Lakes-Battle, Executive Director of the Illinois Facilities Fund Chicago branch, and the Parent of the Year Award to Jasmine Sims for her contribution to the organization as a parent.
Tickets are $75 and available on eventbrite.com.