Former Robert Taylor Homes Resident Releases Book About Experiences
5/9/2018, noon | Updated on 5/9/2018, noon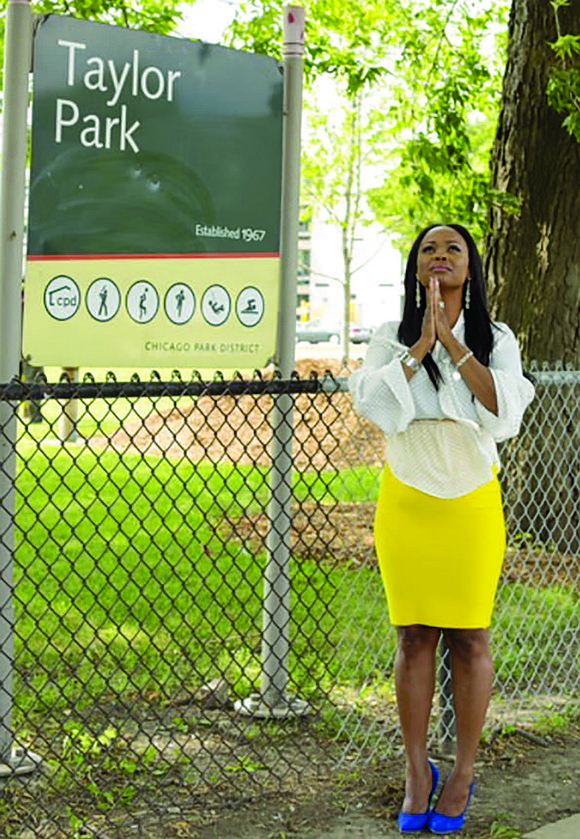 Former Robert Taylor Homes Resident Releases Book About Experiences
BY KATHERINE NEWMAN
Over the weekend, Crystal Lampkins-Banks released a new book, Hi'Yella: Life in the Projects, that details her experiences growing up in the Robert Taylor Homes, a low-income high-rise housing development in Bronzeville that has since been demolished.
The title of the book means a lot to Lampkins-Banks. The word hi is meant to pay homage to the high-rise buildings that made up the Robert Taylor Homes, also to serve as a simple greeting to readers. Yella is slang for the color yellow which represents the sun that Lampkins-Banks would see rising over the massive housing development every day. All together, hi'yella is a slang term for high
yellow which is a description of her fair skin tone.
"It is kind of the old-school country slang for the description of my skin complexion which is high yellow, but my grandma would say hi'yella. I always was the lighter one on my mother's side of the family and within my friends that lived in the projects and a lot of times I got picked on because of that," said Lampkins-Banks.
The book chronicles the history of the Robert Taylor Homes along with Lampkins-Banks' personal journey of trauma within in the projects and self-discovery after she was able to move away from the housing development.
"I was born in 1976 into the curses of poverty and I was raised in the Robert Taylor Homes on the south side of Chicago. My parents moved from the south on a quest to create a principal income. After settling in, they started a family and were struggling to make ends meet and our living situation became a place of survival, this was our permanent residence," said Lampkins-Banks.
Growing up, Lampkins-Banks remembers the Robert Taylor Homes as being the opposite of a diverse community and distorting her idea of normal.
"[The projects] were created to have African Americans be confined to a certain statistic and a certain atmosphere, with the background of us not growing or surviving in a way that anyone else would. It wasn't a diverse community, we didn't have a lot of resources, we didn't have a lot of information to help us grow and a lot of us didn't have educations," said Lampkins-Banks.
The journey Banks took to leave the Robert Taylor Homes was not only about leaving the physical space, but also a spiritual journey that allowed her to let go of the trauma and find motivation.
"Growing up I've witnessed shootings, knife fights, teen pregnancy, gang banging, drug dealing, you name it," said Lampkins-Banks. "Most of the parents were single mothers and we thought, coming up as a kid, that being a single mom and having babies was normal. We thought we had time to get our lives together and go before God. I always thought you had to be older to become saved, I thought that's what salvation was. I didn't know that you can always depend on God like I do now."
To learn more about Lampkins-Banks and to order Hi'Yella: Life in the Projects visit iamcrystalbanks.me.