SBA CELEBRATES SMALL BUSINESS WEEK IN PULLMAN
5/2/2018, noon | Updated on 5/2/2018, noon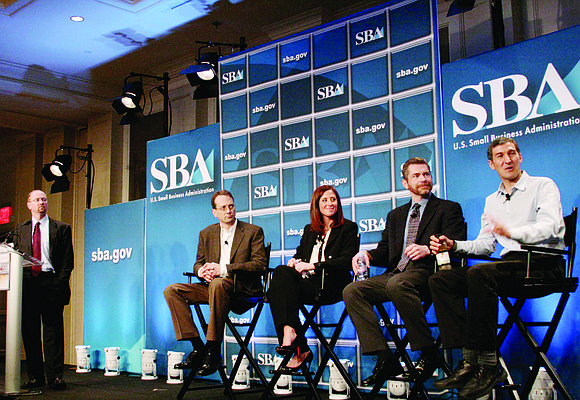 SBA Celebrates Small Business Week In Pullman
BY KATHERINE NEWMAN
Crain's Chicago Business is wrapping up their celebration of Small Business Week which began April 30 and will conclude on May 5. A variety of events and workshops relating to owning and operating a small business have been taking place across the city.
This is Crain's 9th annual Small Business Week celebration and coincides with the U.S. Small Business Administration's (SBA) National Small Business Week. Crain's Small Business Week is the largest educational and business development event in the region for current and aspiring small business entrepreneurs, according to Crain's.
Small Business Week connects participants with programs and organizations that support small businesses, like the SBA's Illinois District Office who will be hosting the Are You Credit Ready event on May 3 at 1000 E. 111th St. in Pullman. The event is co-hosted by the Roseland Chamber of Commerce and will provide information about what banks look for in a small business loan candidate.
"Basically accessing capital is a big issue for a lot of small business owners and we just want them to be prepared and ready when they go into a bank seeking a loan and to make themselves as competitive as possible to get approved for that loan. This event specifically is telling them what banks are looking for, tips on personal creditworthiness, and just telling them what to do and what banks are looking for to help them access a small business loan to either help them start or expand their small business," said Jessica Mayle, public affairs specialist at the Illinois District Office of the U.S. Small Business Administration.
The SBA is a federal agency that has its headquarters in Washington D.C. but operates out of over 60 district offices across the United States. The Illinois district office is located at 500 W Madison St. in Chicago.
"We provide numerous services, trainings, and opportunities for small business owners to grow their businesses, lift up their communities, hire employees, and live the American dream. Some of the resources we might provide would be counseling, training, and the SBA doesn't give loans, but we guarantee loans. If you go to a bank and they think you are too high risk, they'll still give you a small business loan that is backed by the small business administration," said Mayle.
The SBA celebrates Small Business Week every year in Chicago and across the country to recognize the hard work of small business owners.
"The goal of the week is to celebrate and highlight the accomplishments of small business owners across the country. They make sacrifices, they work so hard, and they wear all the hats so we just want to remind people that these are the small businesses that are driving our economy and we should support them and recognize those achievements," said Maley.
To participate in the SBA workshop or to see a list of other events happening for Small Business Week visit www.chicagobusiness.com/section/small-business-week-event-finder.