Chicago International Puppet Theater Festival and the Poetry Foundation partner to remount Manual Cinema's No Blue Memories: The Life of Gwendolyn Brooks
3/21/2018, noon | Updated on 3/21/2018, noon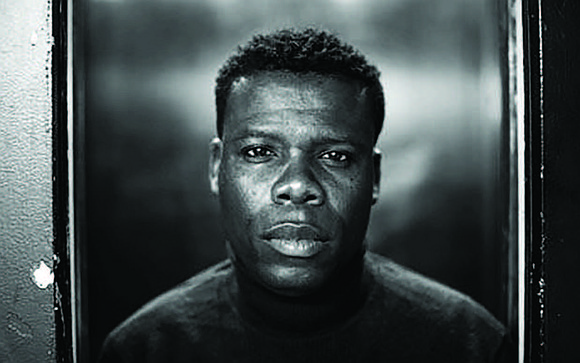 Chicago International Puppet Theater Festival and the Poetry Foundation partner to remount Manual Cinema's No Blue Memories: The Life of Gwendolyn Brooks
The Chicago International Puppet Theater Festival and the Poetry Foundation are partnering to present Manual Cinema's No Blue Memories: The Life of Gwendolyn Brooks, one weekend-only, March 30 and 31 at Chicago's historic Studebaker Theater, 410 S. Michigan Avenue, in Chicago's Fine Arts Building.
Performances of Manual Cinema's unforgettable multi-media retelling of Brooks's life and work are Friday, March 30 at 7:30 p.m., and Saturday, March 31 at 3 p.m. and 7:30 p.m.
Tickets are $25; $15 for students and seniors. Tickets are on sale now and can be purchased in advance online at chicagopuppetfest.org. Tickets will also be on sale in person prior to each show, pending availability.
No Blue Memories: The Life of Gwendolyn Brooks combines poetry, puppetry and live jazz to bring to life the story of one of Chicago's most beloved figures. Gwendolyn Brooks was an icon, a poet laureate, and a Pulitzer Prize winner—but she was also a treasured educator and mentor to the countless writers and children who knew her as their very own "Miss Brooks." Weaving poetry, storytelling, sound design, original live music, and striking visuals, No Blue Memories is an exploration of Brooks's beloved city and a story of how she navigated identity, craft, and politics over the course of one of the most remarkable careers in American literary history.
The Poetry Foundation commissioned Manual Cinema in 2016 to visually represent the life and work of Gwendolyn Brooks in a way that would be accessible for new fans and enticing for Brooks appreciators alike. The resulting production, No Blue Memories, received its world premiere in November 2017, what would have been Brooks's hundredth year.
The 70-minute show combines intricate paper puppetry, live actors working in shadow, and an original score played live on stage. The script was co-written by Chicago poets Eve L. Ewing and Nate Marshall. The music was commissioned from Jamila Woods and Ayanna Woods, who were granted permission from the Brooks estate for the first time to write a song using Brooks's famous poem "We Real Cool."
The production also samples many of Brooks's most memorable poems including "Eventide," Beverly Hills, Chicago," "Speech to the Young, Speech to the Progress Toward," and "Chicago Picasso."
"Whether you're a diehard Brooks fan or someone who is new to her work, we want everyone to walk away with a new favorite poem," says co-author and poet Eve Ewing. "Her work continues to be relevant, and will always be relevant, because it will always be important for regular people to tell stories about where they're from."
"It was an honor to take Eve Ewing's and Nate Marshall's nuanced, detailed vision of Brooks's life and realize it in paper and acetate," said Manual Cinema Director Sarah Fornace. "We cannot wait to get our incredible team of actors together again and perform this epic live cinematic show bursting with poetry, puppetry, and live music in Chicago's historic Studebaker Theater."