Billionaire Mark Cuban Visits Whitney M. Young Magnet High School
3/14/2018, noon | Updated on 3/14/2018, noon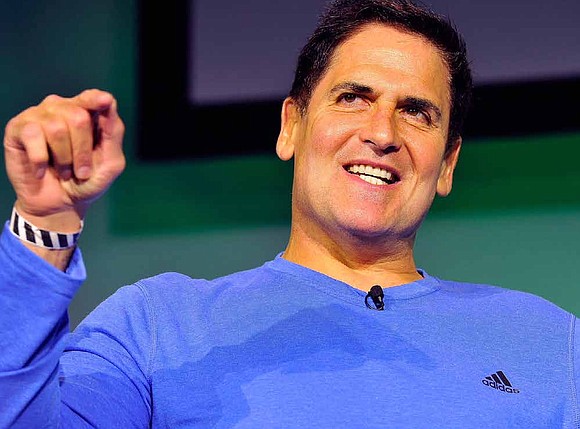 Billionaire Mark Cuban Visits Whitney M. Young Magnet High School
By: Katherine Newman
Mark Cuban, owner of the Dallas Mavericks, chairman and CEO of AXS tv, and one of ABC's "Sharks" on the show Shark Tank, visited the students at Whitney M. Young Magnet High School recently to talk about how he got into business, advancing technology, and the power students have to create change.
Growing up in Pittsburgh, Cuban told the students, there was nothing special about him. He wasn't a great athlete or the smartest kid in his class. He told a story about being 12-years-old and asking his dad for a new pair of shoes, his father told him to get a job if he wanted new shoes. At that point, with the help of a family friend, Cuban began selling garbage bags door-to-door and had his first business experience.
"I learned then that selling or being a business person wasn't about convincing or thieving to make people do things they didn't want to do. Business and selling is about helping people and that gave me confidence," said Cuban.
Flash forward nearly 50 years and Cuban has a net worth of $3.7 billion, according to Forbes.
Penn Koeneman, a student at Whitney M. Young Magnet High School, sat on stage and asked Cuban what he thought would be the next life-changing piece of technology.
Artificial intelligence, precision medicine, and nanotechnology were a few of the advancements that Cuban noted in his response. But there was a bigger take away he wanted to students to understand.
"My attitude toward technology is this, whenever something new comes out there are the people who invented it, and then there is the rest of the world. The rest of the world knows nothing about it until it is released. If I put in the time, I can learn anything that's out there and so can you. What you need to do now is get excited about learning how to learn. There is new stuff coming and if you get excited about learning you will always be the person who knows what comes next," said Cuban.
As his talk with the students came to an end, Cuban made a point to remind the audience that they have the power to change the world and that is what gives him hope.
"You guys that are old enough to vote, vote. This is your world and this is your future. This is your generation and your chance to make a difference," said Cuban. "This is your chance for each and every one of you to have an impact not just on yourself, but on the world. What you do, how you do it, and the confidence you have knowing that you can make a difference, that's what makes me feel good about the future."
For more information about Mark Cuban and his business ventures visit www.markcubancompanies. com.