Two Chicago Musician Reflect On The Evolution Of Hip Hop
6/27/2018, noon | Updated on 6/27/2018, noon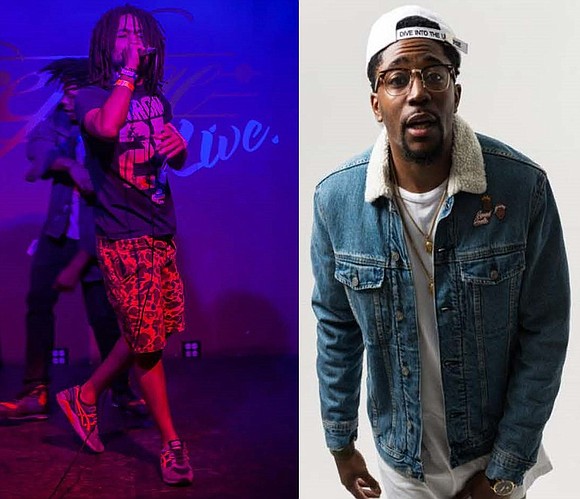 Two Chicago Musician Reflect On The Evolution Of Hip Hop
BY KATHERINE NEWMAN
During the month of June, we celebrate Black Music Month and recognize past, present, and future African American musicians in Chicago and around the world. Chicago artists, Joey Price and Kenneth Crump took time during Black Music Month to reflect on their inspirations, goals, and experiences as music makers.
Kenneth Crump, also known as NeodotcoM, was born and raised on the South side of Chicago and currently makes music that is a fusion electro, boom-bap, trap, and golden age hip-hop.
"I'm an author, mathematician, musician, and hip-hop historian for the city of Chicago. Growing up, I thought I was going to be an astronaut," said Crump. "My freshman year of college I wrote a rhyme and I just thought it was the best thing ever. By my sophomore year of college, I wasn't really into the math anymore and I was more into the words. I told my parents that I was not going to be the next Bill Gates, I was going to be the next Sean Carter."
Joey Price grew up on the West side of Chicago in Oak Park and only started making music about nine years ago. Price got his start first with poetry and was inspired to turn his writing into music after hearing the rhymes of popular hip-hop artists Jay Z, Kanye West, and Lupe Fiasco.
"It's hip-hop but the best way I describe my music is timeless, I have a theory that music needs to be transcendent, that means either transcendent of race, nationality, country, continent and even time," said Price.
Both artists mentioned that they have seen changes in the black music industry over their time as artists.
"In the past, a majority of major music executives started off as artists themselves and they had a level of responsibility for the culture," said Crump.
Even more than that, Crump said it is obvious to him the executives behind many new mainstream hip hop and rap artists aren't interested in preserving or investing in black culture
"They may have liked the music or the product but I don't believe they are personally invested in our culture and the people as much as the executives in the 90's were," said Crump
Similarly, Price said that over the last decade he has seen hip-hop evolve into a more commercial version of itself.
"At its root, hip-hop is the voice and it's an insight into what's going on in an artist's neighborhood or city. I think the commercialization of rap changed the culture so now there is a lot of need for instant gratification now. With platforms like Sound Cloud, it creates instant fame and people aren't concerned with the voice anymore," said Price.
Despite the changes in industry standards, both musicians are motivated to get more involved and keep making music.
You can find music from Joey Price, Joey Price Music, and Kenneth Crump, NeodotcoM, on Soundcloud.