South Suburban Resident Performs On America's Got Talent
6/27/2018, noon | Updated on 6/27/2018, noon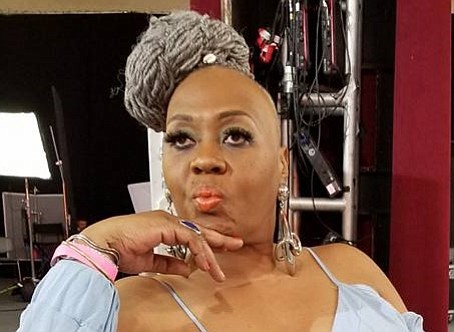 South Suburban Resident Performs On America's Got Talent
By: Katherine Newman
Season 13 of NBC's America's got talent recently premiered and episode three featured an audition from Village of Dolton resident Kathryn Granberry, known on the show as Ms. Trysh. The 57-year-old singer received a yes from all four judges after performing her rendition of If I Were Your Woman by Gladys Knight.
"I haven't had any training, singing was a gift that was really handed down in my family. Mostly all my sisters are singers and I have a couple of brothers who play guitar, my niece and nephew sing, so we have a family of singers and artists," said Granberry.
After singing for years a close friend of Granberry's secretly submitted a video of her performing to America's Got Talent and she was selected to audition.
"I was floored, I was like oh my god, you did not send my tape to America's Got Talent? And she's like yes girl, you need to be seen by the world," said Granberry. "I would have never had the nerve to send my video to them because I never thought that I was that good, to be honest. But when you have friends who believe in you more than you believe in yourself it's a good feeling."
Throughout her life, Granberry has performed on several stages of many different sizes, but none quite as big as the America's Got Talent stage.
"I've been on big stages, but not that big and knowing that it's not just a stage but millions of people are going to be watching, that didn't really set in until after the fact. If I had all that in mind I probably would have fainted on stage. I was just so happy to get out there. After waiting all day to perform I was ready to go out there so when I got on stage it didn't even hit me that the audience was huge or that the cameras were rolling. I guess I was just being myself and I thought about it afterward and was like wow I did that," said Granberry.
The video of Granberry's audition has been making waves online with over 2.2 million views on youtube. She brought her true personality to stage when she dedicated her performance to Simon Cowell and told the world that she has a crush on the celebrity judge.
"I really wanted to go out on a date with Simon and my husband said it was okay, I'm like honey how many times do you get the opportunity to go out with a celebrity?" said Granberry.
When she is not singing, Granberry works for Thornton Township as an energy service technician helping residents who need assistance with their energy bills. Every Wednesday when the Thornton Township food pantry is open Granberry cooks hot meals for everyone to enjoy.
To see more of Granberry's journey on America's Got Talent tune into NBC at 7 p.m. on Tuesdays.